The Experts for Informed Consent Lawsuits
LACK OF INFORMED CONSENT LAWSUITS
Informed consent lawsuits arise when medical procedures or research are not properly explained to the patient or participant, and thus they agree to something they do not understand.
Before undergoing any medical procedure, a physician has an ethical and statutory duty to explain to the patient the risks, benefits, and alternatives to the procedure being performed. This is called getting the patient's informed consent. Unfortunately, too many doctors skip this process altogether, and simply direct the patient to sign or initial a form, resulting in patients never being aware—until it is too late—of what could go wrong during or after the procedure.

If this has happened to you, you've come to the right place. We can help.
DAVIS ADAMS | LAWYERS FOR COMPLEX MEDICAL CASES
WE'RE HERE FOR YOU 24 HOURS A DAY, 7 DAYS A WEEK
CONTACT US NOW
free consultation
The Most Awarded Lack of Informed Consent Attorneys in Georgia
Mr. Davis is an accomplished lack of informed consent attorney in Atlanta, Georgia. He has received virtually every award and honor available to Georgia trial attorneys. He is one of the foremost experts on medical malpractice law in Georgia. Published on March 16, 2017, last updated on June 21, 2019.
According to the American Medical Association, "Informed consent is more than simply getting a patient to sign a written consent form. It is a process of communication between a patient and physician that results in the patient's authorization or agreement to undergo a specific medical intervention. In the communications process, you, as the physician providing or performing the treatment and/or procedure (not a delegated representative), should disclose and discuss with your patient:
he patient's diagnosis, if known;
the nature and purpose of a proposed treatment or procedure;
the risks and benefits of a proposed treatment or procedure;
alternatives (regardless of their cost or the extent to which the treatment options are covered by health insurance);
the risks and benefits of the alternative treatment or procedure; and
the risks and benefits of not receiving or undergoing a treatment or procedure.
In turn, your patient should have an opportunity to ask questions to elicit a better understanding of the treatment or procedure, so that he or she can make an informed decision to proceed or to refuse a particular course of medical intervention."
All too frequently patients are handed a stack of paperwork to sign by hospital staff before a medical procedure. This paperwork often includes informed consent documents, which identify risks related to the procedure. However, even if the patient signs these forms, this does not necessarily mean they have given their informed consent.
As the AMA's published guidelines make clear, a physician is obligated to clearly communicate with a patient—not just get the patient's signature on a form—regarding risks, benefits, and alternatives to the care being contemplated. This failure to communicate with the patient becomes a serious issue when a patient experiences a complication never discussed prior to the procedure (and which would have kept the patient from choosing to have the procedure in the first place). This is what causes many lack of informed consent lawsuits.
If you, your child or a loved one have suffered from a complication of a medical procedure (such as extravasation injury, among others) that was never discussed with you by a physician prior to the procedure, contact Davis Adams. We can obtain the necessary medical records and have an expert physician review the file free of charge to determine whether a doctor or other healthcare provider was negligent.
TOP LAWYERS FOR INFORMED CONSENT LAWSUITS
Like all medical negligence cases, informed consent lawsuits are generally complex in nature and replete with opportunities for negligent parties to avoid taking responsibility.
The attorneys at Davis Adams diligently discover the important facts, retain world-class expert witnesses, and methodically prepare informed consent lawsuits for trial in a way that maximizes the opportunity for a verdict that provides justice for our client.
Picture it: you're sitting in the doctor's office, waiting for your name to be called, and the front desk gives you a clipboard full of documents to read, complete, and sign. After a line or two, your eyes glaze over and you start scanning for the checkboxes to complete.
Although we've all been there, the consequences of uninformed consent can be grave. And what's more, uninformed consent is not your fault as the patient. The responsibility lies with the doctors, nurses, or other medical professionals to explain to you exactly what will take place during your procedure, what risks exist, and what alternative treatments may be available.
Failing to fully explain all of this information may constitute nursing malpractice,emergency room malpractice, or a lack of informed consent lawsuit. If you suffer adverse effects from a medical procedure and you were not aware that these effects might occur, contact the medical malpractice specialists at Davis Adams to discuss your options.
PRACTICE AREAS
Tens of Millions Recovered for Clients
HOW MUCH IS MY LACK OF INFORMED CONSENT CASE WORTH?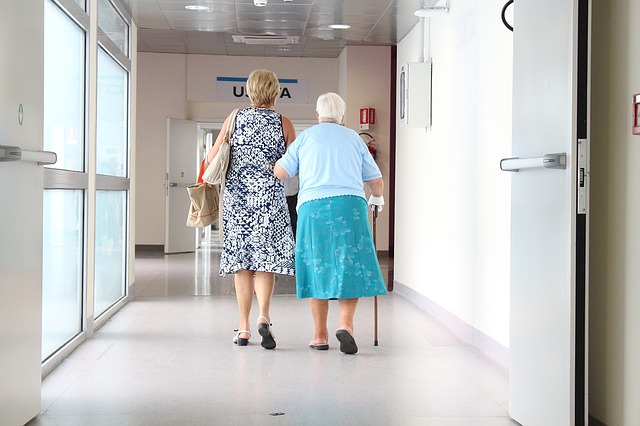 Georgia's Top Medical Malpractice Firm
We've fought for clients in every type of medical negligence case there is. Our record speaks for itself, tens of millions of dollars recovered in verdicts and settlements. Before it's too late, let's discuss your options.
Most people who call our law firm do so hesitantly. They aren't looking forward to taking legal action against their doctor or hospital, and they may be worried about legal fees or the stress of taking on a lawsuit. And of course, they know getting a settlement or winning their suit won't address all of their issues– after all, money can't reverse an injury or a death.
However, monetary payment is the only remedy available within the civil justice system; it's the only type of justice legislation allows for medical malpractice cases like informed consent lawsuits.
At Davis Adams, we will explore the details of your case and then give you our best estimate of the reasonable value of your claim so that you are empowered to make a decision about how to proceed. The elements we will look at in a medical malpractice case include:
Economic damages, including:
past medical bills;
future/projected medical expenses, including life-care plans;
past lost income; and
future lost income.
Non-economic damages, including:
physical pain and suffering;
mental or emotional pain and suffering;
loss of consortium (companionship); and
the full value of a life (in wrongful death cases).
Often, informed consent lawsuits and other malpractice cases are cleared up at arbitration, which enables our clients to avoid the risks as well as emotional toll related to going to trial. Other times, arbitration is unsuccessful, so we continue to trial and ask a jury to determine our client's settlement. A significant percent of our $75 million in recouped funds for our clients is the outcome of trial verdicts.
Contact Davis Adams today to get started on your informed consent lawsuit.