The Best Birth Injury Lawyers
Birth injury lawyers can be a lifeline in a tricky and potentially heartbreaking situation. Birth—the miracle of life—is supposed to be a joyful experience. Unfortunately, due to circumstances and human error, it can result in a heartbreaking injury. When that happens, litigation is always exceedingly complex. You'll need the right lawyers in your corner. Fortunately, you've come to the right place. We can help.
DAVIS ADAMS | LAWYERS FOR COMPLEX MEDICAL CASES
WE'RE HERE FOR YOU 24 HOURS A DAY, 7 DAYS A WEEK
CONTACT US NOW
free consultation
The Most Awarded Birth Injury Lawyers in Georgia
Mr. Davis is an accomplished birth injury lawyer in Atlanta, Georgia. He has received virtually every award and honor available to Georgia trial attorneys. He is one of the foremost experts on medical malpractice law in Georgia. Published on March 16, 2017, last updated on June 21, 2019.
HOW CAN BIRTH INJURY LAWYERS HELP?
Negligent medical care during child delivery, often requires the expertise of birth injury lawyers. Whether by vaginal delivery or C-section, these actions can cause devastating injuries to the baby. A child injured during birth may require life-long care, including rehabilitation, physical therapy, speech therapy, occupational therapy, and nursing and home care. Like all medical negligence cases, those involving birth or obstetrical injuries are generally complex in nature and full of opportunities for negligent healthcare providers to avoid taking responsibility.
The attorneys at Davis Adams diligently discover the important facts, retain world-class expert witnesses, and methodically prepare birth injury cases for trial in a way that maximizes the opportunity for a verdict that provides justice for our clients.
WHAT ARE SOME COMMON TYPES OF BIRTH INJURIES?
Birth injuries take many different forms, but as birth injury lawyers, the cases we most frequently handle involve:
birth trauma resulting from improper use of forceps or suction (including shoulder dystocia)

vaginal birth after a C-section, resulting in a ruptured uterus and possible death or hysterectomy

delay in the diagnosis of fetal distress, despite fetal monitoring information

delay in performing a C-section

brain injury resulting from lack of oxygen (brain hypoxia) or spinal cord damage

cerebral palsy resulting from medical errors

premature birth resulting from a urinary tract infection, incompetent cervix or other condition that could have been treated

necrotizing enterocolitis (bowel infection), bleeding in the brain or lung problems resulting from an unnecessary premature birth

failure to monitor a mother with gestational diabetes

failure to identify macrosomia, a condition where the baby's head and shoulders are too large to pass through the birth canal

spinal cord injuries

maternal Group B strep infection
If you, your child, or a loved one have suffered as a result of a birth or obstetrical injury, we can obtain the necessary medical records and have an expert physician review the file free of charge to determine whether a doctor or other healthcare provider was negligent.
WHAT IS THE STATUTE OF LIMITATIONS FOR BIRTH INJURY LAWSUITS?
Typically, the statute of limitation for a birth injury lawsuit in Georgia is just two years from the date of their care. However, certain circumstances may expand the statute of limitation (for instance, when a supplier reaches negligent care that's discovered at a later time).
Other scenarios can entail shorter time periods within which a case must be pursued (for instance, if the negligent provider is a government employee, it can trigger a claim notification deadline as short as six months). Additionally, situations like the misplacement of a foreign object within a patient due to a C-section or surgical error, have special statutes of limitation, particularly one-year from the date that the object is found.
Basically, it depends. Try not to attempt to ascertain the statute of limitation contact experienced birth injury lawyers and we'll be happy to collect and analyze the details required to offer you the response that is right.
Read What One Birth Injury Client Has to Say:
"My child suffered a serious birth injury because a doctor was negligent in delivering her. Had we not found Jess Davis and Chad Adams, we'd never have gotten justice for her. They got the doctor to admit that what he'd done was wrong, and his insurance company compensated our daughter for her injury."

T.J. of East Point, GA
PRACTICE AREAS
Tens of Millions Recovered for Clients
OUR ATLANTA BIRTH INJURY LAWYERS ARE EXPERTS IN THE FIELD
Georgia's Top Medical Malpractice Firm
We've fought for clients in every type of medical negligence case there is. Our record speaks for itself, tens of millions of dollars recovered in verdicts and settlements. Before it's too late, let's discuss your options.
Adept at many practice areas, the birth injury lawyers at Davis Adams began their law practice tackling the most complex medical malpractice cases. They racked up successful outcomes for their clients in cases most medical malpractice lawyers turned to for medical negligence cases.
Well-known and respected, Davis Adams pursues fair treatment and full damages in every birth injury case. Choosing Davis Adams to handle a birth injury situation in Georgia means leveraging our reputation for excellence, and our years of expertise, to help optimize your recovery.
BIRTH INJURY LAWYER OPTIONS
Often, a birth injury lawyer will choose to settle a case through mediation. This allows clients to finish their situation with certainty, and reduces the emotional toll often incurred by a trial. Unfortunately, sometimes, mediation is unsuccessful, and Davis Adams goes to trial to ensure that the client's compensation. A significant percentage of our $75 million in recovered capital is the result of trial verdicts.
OUR BIRTH INJURY ATTORNEYS WILL FOCUS ON YOUR CASE
Birth injury attorneys Jess Davis and Chad Adams decline to accept the vast majority of cases presented to the company. The match has to be right. This includes the right type of situation where they feel the firm can have the maximum impact. And while it might appear counterintuitive to turn down clients, they're dedicated to putting their efforts helping a small number of catastrophically injured customers rather than sifting through a high-volume workload.
Most people who contact our firm do so reluctantly. They aren't excited about the possibility of having to sue an obstetrician or nurse for malpractice, and they understand that money won't solve all of their (or their injured child's) problems. But financial compensation is the only remedy available through the civil justice system; it's the only form of justice the law allows under these circumstances. We can only provide our clients with guidance as to the fair value of their cases after the case has been fully investigated. The factors we will consider include:
Headquartered in metro Atlanta, the reach of Davis Adams is statewide. We routinely represent victims requiring 

birth injury lawyers

 in all areas of Georgia. Really, this geographic reach is proven by the fact that the firm's biggest payoff occured in Fulton County, and the biggest verdict arrived in rural Jefferson County. So, if  you reside in Georgia, choosing the right birth injury attorney is more important than hiring the one that is nearest.
If we do not recover money for our clients, we do not take payment or even reimbursement for the money spent on the case. Furthermore, our contingency fee, while reflective of success and our company's quality, is nonetheless lower than the average fee. As a client, you have one chance to obtain justice for you and your child. Contact us for a free consultation.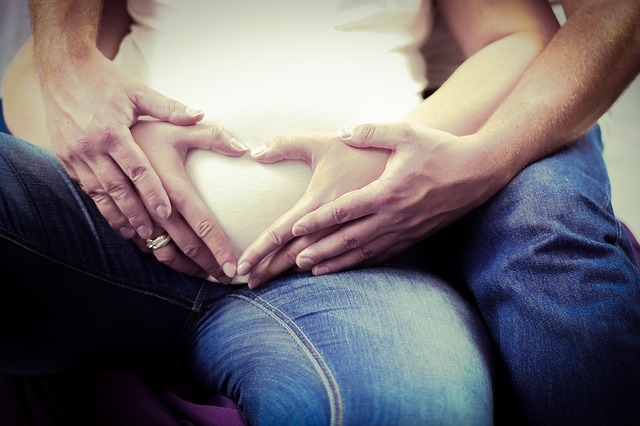 Multiple Verdicts and Settlements in the Millions
Our key advantage in medical malpractice cases is our experience. Unlike other firms who only advertise it on their website, we've focused our practice 100% on these cases. Let's discuss your case and see how we can help.