Highest-rated Erb's Palsy Attorneys
Consulting an Erb's palsy attorney is no one's first choice. We are sorry that some life event has caused you to consider consulting an Erb's palsy attorney. But you've come to the right place. Erb's palsy cases are very complex, but it's exactly what we do. We are in your corner and we are here to help.
DAVIS ADAMS | LAWYERS FOR COMPLEX MEDICAL CASES
WE'RE HERE FOR YOU 24 HOURS A DAY, 7 DAYS A WEEK
CONTACT US NOW
free consultation
The Most Awarded Erb's Palsy Attorneys in Georgia

Mr. Davis is an accomplished Erb's palsy attorney in Atlanta, Georgia. He has received virtually every award and honor available to Georgia trial attorneys. He is one of the foremost experts on medical malpractice law in Georgia. Published on March 16, 2017, last updated on June 21, 2019.
Erb's palsy lawyers are experts in litigating Erb's palsy, which is a variation of brachial plexus injury. This occurs when the nerves of a child's arm are injured. Nearly one percent out of every 1,000 babies born acquire the condition of Erb's palsy. This condition is the result of a doctor or birth assistance professional pulls a child's arm with too much force. Although there is no truly fair reparation for an injury like this to a child, we can help recover economic compensation as a result of injury to your baby.
Since Erb's palsy is caused by nerves that are stretched or torn during childbirth, most experts in Georgia will agree that it's an avoidable injury. By exercising the proper processes, the vast majority of Erb's palsy accidents could have been thwarted before they became an issue. Like many of the cases we deal with, these situations don't occur frequently, but when they do it's truly sad. 
When a health care provider acts in a manner that ends in the harm of an infant, parents or guardians have the right to file a lawsuit and seek some semblance of reparation for the pain the negligence causes. This type of legal action is called an Erb's palsy compensation claim, a type of medical malpractice lawsuit filed against the physician, hospital, or some other person who was culpable for the baby's injury.
WHAT IS THE STATUTE OF LIMITATION FOR ERB'S PALSY?
The statute of limitations for Erb's palsy cases in Georgia has been two years from the date of the occurrence. For children, the statute of limitations is usually tolled prior to the child's 5th birthday, which means that the case ceases around the child's 7th birthday.
However, certain states may extend the statute of limitations. For example, when a doctor offers negligent care that's only later discovered, etc. Other instances can involve shorter period intervals, such as surgical malpractice that happens due to a foreign object being left in a patient after surgery. These have special statutes of limitation. Generally, it's one year from the date when the item is located.
This is supposed to be a "final deadline," beyond that a medical malpractice claim cannot be filed for almost any circumstance. Of course, it doesn't necessarily work like that in practice. This is why hiring a reputable attorney, such as those found at Davis Adams is your best bet.
Tens of millions of dollars in verdicts and settlements affirm our dedication to successful Erb's Palsy malpractice lawsuits –and doing it better than any other law firm in the state of Georgia. 
We're immersed in medical negligence lawsuit information each and every single day, quickly spotting trends in healthcare law from Erb's palsy to pressure injuries, pioneering new legal approaches and strategies to fight the ever-changing insurance coverage business, and continuously discussing our customers' cases with major medical specialists across the nation.
We're always strengthening our abilities as Erb's palsy lawyers. No one in Atlanta or Georgia does it better.
With Davis Adams, you are getting the absolute best malpractice firm in the state of Georgia. Partners Jess Davis and Chad Adams have received virtually every award and honor available to trial attorneys in the state. Let's discuss your case and see how we can help.
PRACTICE AREAS
Tens of Millions Recovered for Clients
OUR REPUTATION FOR HANDLING ERB'S PALSY CASES ADDS VALUE TO YOUR CASE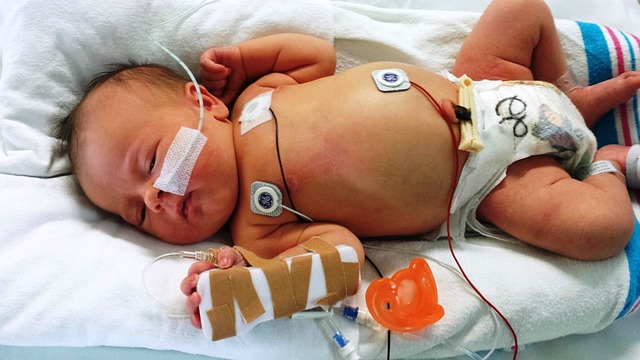 Georgia's Top Medical Malpractice Firm
We've fought for clients in every type of medical negligence case there is. Our record speaks for itself, tens of millions of dollars recovered in verdicts and settlements. Before it's too late, let's discuss your options.
Insurance company lawyers who defend negligent healthcare professionals know us. In fact, most all of the major players in the insurance defense industry in Georgia know who we are, and what we're capable of doing in a courtroom.
They know about our results in Erb's palsy cases because they have seen us in action. And they know that when we pursue a case, we will never settle for anything less than fair treatment for our client in the form of full financial compensation.
Choosing Davis Adams means leveraging our years of results-driven experience in a range of practice areas, and our reputation for excellence, to help maximize the recovery of your child.
WORKING WITH EXPERIENCED ERB'S PALSY ATTORNEYS MAKES A DIFFERENCE
Can this experience with Erb's palsy and other unique medical malpractice cases tangibly assist our clientele? Yes. We have the unique ability to quickly read and digest volumes of health documents, to pick up the phone and speak confidently to our clients' treating physicians about their diagnoses and prognoses. We can immediately reach the top Erb's palsy experts in the very best schools and hospitals in the world to consult on our clients' cases.
This rare experience sets us apart from other personal injury law firms in Atlanta who only dabble in medical negligence cases without being conscious of what they're doing. This is a game changer for our Erb's palsy customers. Contact us.