Personal Care Home Negligence Experts
Personal Care Home Negligence
Personal Care Home Negligence is a heartrending thing to experience. We all want the best for our loved ones who live in care facilities, but the sad truth is that many—but not all—personal care homes in Georgia are tantamount to fraudulent criminal enterprises.
Promises are made to residents and their family members about the quality of care that will be provided for exorbitant prices, yet there's no intention of ever providing the level of care sold to the resident. Davis Adams is committed to continuing to hold these facilities responsible for their awful misconduct.
DAVIS ADAMS | LAWYERS FOR COMPLEX MEDICAL CASES
WE'RE HERE FOR YOU 24 HOURS A DAY, 7 DAYS A WEEK
CONTACT US NOW
free consultation
The Most Awarded Personal Care Home Negligence Attorneys in Georgia

Mr. Davis is an accomplished personal care home negligence attorney in Atlanta, Georgia. He has received virtually every award and honor available to Georgia trial attorneys. He is one of the foremost experts on medical malpractice law in Georgia. Published on March 16, 2017, last updated on June 21, 2019.
Instead of providing quality care for our loved ones, poorly trained (if trained at all) staff members, almost all of whom are unfamiliar with (or entirely unaware of) Georgia's rules and regulations governing personal care homes are hired by the facility to merely watch the residents. 
A lawyer recently defending a personal care home in a lawsuit brought by our firm recently acknowledged, "We are just glorified babysitters," a stunning admission that is evidence the way personal care homes truly operate.
Many times, a corrupt deal is struck between a personal care home and a third-party home health or hospice corporation to provide services to the resident for the sole purpose of keeping the resident in the personal care home even though he or she is no longer appropriate for that type of setting. 
This financial arrangement financially benefits the personal care home and the outside healthcare provider, but not the resident. And when the resident ultimately deteriorates (often as a result of horrific bedsores and pressure injuries due to substandard care), the personal care home and the third-party provider either blame each other or unite in their defense and blame the resident and/or the resident's family.
Like many assisted living facilities, too many personal care homes in Georgia are despicable operations that essentially steal money from residents and their families while providing a level of care that's shockingly negligent. Davis Adams is committed to continuing to hold these facilities responsible for their awful misconduct.
TYPES OF PERSONAL CARE HOME NEGLIGENCE
Personal Care Home Negligence can differ according to each instance. Generally speaking, there are four types of personal care home negligence. Those four types are as follows:
Medical neglect. This is when the nursing center fails to appropriately provide medical care or address the resident's medical troubles, including provisional look after diabetic issues, bedsores, infections, cognitive conditions, movement issues, and lacerations.
Neglect of Fundamental Demands. This is where the nursing facility falls short to supply the resident with a sensible amount of water or food, or fails to supply a clean and secure atmosphere.
Neglect of Personal Health. This is where retirement home citizens do not have ample aid with cleaning, brushing their teeth, laundry, showering or various other sorts of hygiene methods.
Social or Emotional Neglect. This is where staff members consistently ignore the assisted living facility homeowner, leaving them alone, or are yelled at by an overstressed employee.
If you have a loved one whom you suspect may be suffering from assisted living facility negligence, don't hesitate to take action.
We are always honing our skills as personal care home negligence attorneys. Nobody does it better.
WHAT IS THE STATUTE OF LIMITATIONS FOR PERSONAL CARE HOME NEGLIGENCE?
Normally, the statute of constraint for personal care home negligence in Georgia is 2 years from the date of the negligent treatment. This holds true for many types of medical malpractice case, from IV infiltration lawsuits to stroke misdiagnosis. 
However, particular circumstances can expand the statute of limitations (for instance, when a provider conceals negligent care that's later found). Various other scenarios can entail shorter period within which a case has to be pursued (for instance, when the negligent carrier is employed by a federal government entity, which can institute deadlines as brief as six months from the date of the irresponsible care). 
To add to that, some specific types of negligence, such as when a foreign item is left inside a patient after surgery, have unique laws of limitation (for international cases, it's one year from the day the things is uncovered).
And also to make issues much more complex, personal care home negligence situations are also subject to a five-year statute of repose. This is planned to be a "final target date," beyond which a negligence claim cannot be declared for any reason. However, there are some exceptions to this as well. 
So, the very best answer is that the statute of limitations depends. We recommend that you don't try to identify the statute of limitations that applies to you alone. Call Davis Adams, and we'll be more than happy to gather and assess the facts needed to let you know the appropriate statute of limitations.
PRACTICE AREAS
Tens of Millions Recovered for Clients
OUR REPUTATION FOR HANDLING PERSONAL CARE HOME NEGLIGENCE CASES ADDS VALUE TO YOUR CASE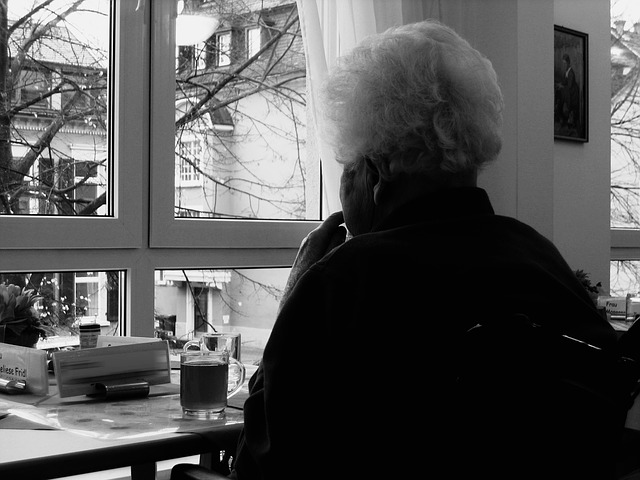 Georgia's Top Medical Malpractice Firm
We've fought for clients in every type of medical negligence case there is. Our record speaks for itself, tens of millions of dollars recovered in verdicts and settlements. Before it's too late, let's discuss your options.
Insurance company lawyers who protect personal care homes and other medical providers know us. Actually, many of Georgia's major players in the insurance coverage defense industry recognize who we are and what we can do in the courtroom. They have actually seen us at work, and they know what kind of results we get. When we pursue a case, we will never ever settle for anything less than complete financial compensation for our client.
Choosing Davis Adams means you'll leverage our years of experience, as well as our track record for excellence. We can maximize your recovery.
We have the unique ability to swiftly review and absorb medical documents, to get on the phone with our clients' treating doctors about their diagnoses and prognoses, and to immediately reach the top infectious disease specialists at the best hospitals and universities in the world. This rare competence can make all the difference for our individual treatment house negligence customers. It establishes us as in a category apart from other personal injury companies who simply dabble in medical negligence cases without truly understanding what they're doing.
If you are facing any type of medical malpractice, we can help. 
Choosing Davis Adams means leveraging our years of experience, and our reputation for excellence, to help maximize your recovery.
HOW MUCH IS MY PERSONAL CARE HOME NEGLIGENCE CASE WORTH?
Lots of people who contact our firm do so reluctantly. They aren't happy about the possibility of needing to take legal action against a personal care home for negligence, and they comprehend that cash won't resolve every one of their problems–  and it certainly can't recover their injury. 
Yet financial settlement is the only kind of justice the law allows under these circumstances. Once we have reviewed the facts of your case, we can offer our clients an estimate as to the reasonable worth of their situations. The variables we will examine consist of:
Economic damages, consisting of:
previous clinical costs;
future/projected medical expenditures, consisting of life-care strategies;
past lost earnings; and also
future lost revenue.
Non-economic damages, including:
physical discomfort and suffering;
psychological or emotional discomfort and suffering;
loss of consortium (friendship); as well as
the amount of a life (in wrongful death instances).
Commonly personal care home negligence cases in Georgia are settled at mediation, which lets our customers avoid the risk as well as the psychological toll related to a trial. It also gives them some degree of certainty, whereas when mediation is not successful and we continue to trial, a jury gets to decide the amount of the settlement. A considerable percentage of our $75 million in recovered funds for our clients is the result of trial decisions, indicating that we are fully prepared to meet healthcare providers in a courtroom if the instance cannot be resolved at mediation. If you or a family member is potentially dealing with personal care home negligence, don't go through this difficult situation alone. Contact Davis Adams today.
So, wherever you reside in Georgia, selecting the best lawyer is more important than hiring the closest lawyer. As a client, you have just one opportunity to obtain justice, and we are always honored when that chance it entrusted to us, wherever you happen to be located.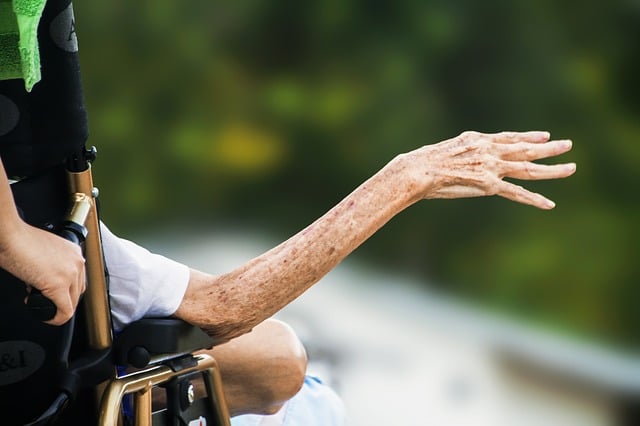 Multiple Verdicts and Settlements in the Millions
Our key advantage in medical malpractice cases is our experience. Unlike other firms who only advertise it on their website, we've focused our practice 100% on these cases. Let's discuss your case and see how we can help.