Facing a Misdiagnosis Lawsuit? Davis Adams is one of the leading medical malpractice law firms in the U.S. and has an incredible track record of success with infection misdiagnosis suits including necrotizing fasciitis, meningitis, and other deadly infections.

If you're dealing with medical negligence related to an infection, you've come to the right place. And you're in good hands.
DAVIS ADAMS | LAWYERS FOR COMPLEX MEDICAL CASES
WE'RE HERE FOR YOU 24 HOURS A DAY, 7 DAYS A WEEK
CONTACT US NOW
free consultation
The Most Awarded Infection Misdiagnosis Malpractice Attorneys in Georgia

Mr. Davis is an accomplished infection misdiagnosis malpractice attorney in Atlanta, Georgia. He has received virtually every award and honor available to Georgia trial attorneys. He is one of the foremost experts on medical malpractice law in Georgia. Published on March 16, 2017, last updated on June 21, 2019.
Like all medical negligence cases, misdiagnosis lawsuits involving infections are generally complex in nature and replete with opportunities for negligent parties to avoid taking responsibility. 
We diligently discover the important facts, retain world-class expert witnesses and methodically prepare infection cases for trial in a way that maximizes the opportunity for a verdict that provides justice for our client. The attorneys at Davis Adams will fight for you and do whatever is in your best interests, whether that turns out to be a settlement or going to trial.
HOW DO INFECTION MISDIAGNOSIS LAWSUITS BEGIN?
One out of every twenty hospital patients gets an infection that is not associated with the condition for which the patient is originally admitted or diagnosed. That is two million Americans a year. Tragically, more than 100,000 of these people die, and their loved ones are left with no recourse other than a misdiagnosis lawsuit.  
Many hospital infections are preventable. For example, improvements in intravenous catheter use, compliance with pre-surgical best practices, and better hygiene can significantly reduce the risk of infection.
However, given the large amounts of bacteria found in a hospital, and the fact that the immune systems of certain hospitalized patients may be temporarily compromised, the risk of infection becomes significant when proper measures are not taken. 
For example, the cleanliness in the hospital may impact the likelihood that a patient is exposed to bacteria in the first place. Filtration of the hospital's HVAC system, observance of health and safety regulations, disposal of contaminated instruments and bedding, the concentration of patients' beds, and cleanliness of bedding, building surfaces, and all medical devices may all lead to an infection.
Infections complicate major and minor medical conditions. Thus, when a patient contracts an infection such as meningitis in a hospital or any other healthcare facility, it is necessary to examine the condition for which the patient was originally admitted, the risk of contracting an infection for that type of patient and the measures taken by the hospital to reduce exposure to infectious agents. This is part of the work we at Davis Adams do when we take on a misdiagnosis lawsuit. 
Infection cases must be thoroughly investigated to determine whether the hospital had a plan, whether healthcare providers in the hospital followed the plan, whether physicians were properly monitoring the use and administration of antibiotics and whether sterilization procedures were properly followed. 
Even when the hospital is not negligent for the patient developing an infection, a doctor and/or nurses can be at fault for not quickly diagnosing and treating the infection. An attorney will be able to examine the facts of your case and determine who is most likely at fault.
WHAT IS THE STATUTE OF LIMITATION FOR INFECTION MISDIAGNOSIS LAWSUIT?
Usually, the statute of limitations for a medical malpractice case, such as a misdiagnosis lawsuit, in Georgia is two years from the day of the negligent care. Nonetheless, particular circumstances can expand the statute of constraint (for example, if a healthcare partner hides negligent treatment that's later uncovered). 
Other situations can mean a much shorter period of time within which the case needs to be filed, for example, when the irresponsible healthcare provider is a federal government entity. This can shorten the statute of limitations to as little as six months from the date of the medical procedure. 
All in all, the answer is that the statute of limitations depends on the circumstance of your case. Our best advice is not to try to figure out the statute of limitations for your misdiagnosis lawsuit by yourself; instead, contact us and we'll be more than happy to assist.
Read What One Infection Misdiagnosis Lawsuit Client Has to Say:
"I was suffering from necrotizing fasciitis, but the ER doctor missed it entirely. Two lawyers turned my case down; they said it was too complicated. Davis Adams took my case, and recovered more than $3 million for me."

Y.T. of Atlanta, GA
PRACTICE AREAS
Tens of Millions Recovered for Clients
OUR MEDICAL MALPRACTICE LAWYERS ARE MISDIAGNOSIS LAWSUIT EXPERTS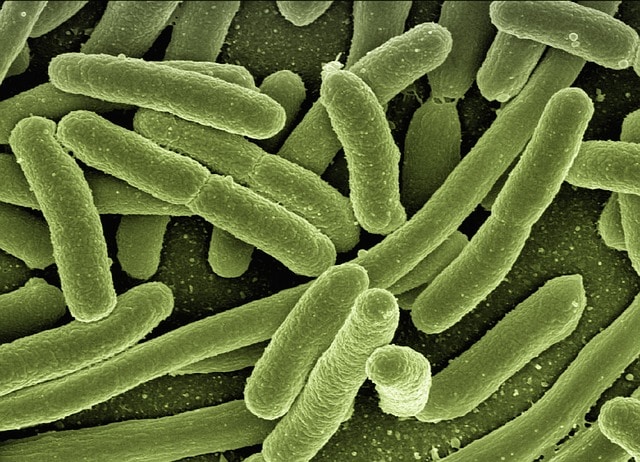 Georgia's Top Medical Malpractice Firm
We've fought for clients in every type of medical negligence case there is. Our record speaks for itself, tens of millions of dollars recovered in verdicts and settlements. Before it's too late, let's discuss your options.
Jess Davis and Chad Adams cut their teeth managing the most complicated, high-stakes clinical negligence situations, usually regarded as amongst one of the most difficult of all injury matters. Even early on, they were able to get effective results for their customers in cases other clinical malpractice attorneys had turned down. This meant that they quickly ended up being the "go-to" medical malpractice and infection misdiagnosis lawyers to whom other Georgia attorneys refer challenging situations. 
What does that mean for Davis Adams's clients? Mainly, that these two attorneys have spent years garnering expertise with the exact type of situations their clients are facing. 
Medical records are notoriously complex, but Jess Davis and Chad Adams now have the unique capability to rapidly review, understand, and absorb lengthy clinical records. They can speak confidently to their clients' doctors regarding their diagnoses, and they can instantaneously reach the top clinical specialists in practically any field at the best health centers and universities in the world. 
This rare knowledge is a game changer for clients, and also sets Davis Adams aside from various other personal injury attorneys who simply take misdiagnosis lawsuit cases in between taking care of auto accidents.
HOW MUCH IS MY INFECTION MISDIAGNOSIS LAWSUIT WORTH?
Over 90% of medical malpractice situations are resolved out of court. When talking about medical malpractice cases in general, the typical settlement is worth around $425,000; the typical jury award, if you go to trial, tops $1 million.
Misdiagnosis lawsuits, in particular, can be worth even more, since the stakes can be incredibly high. For example, a recent cancer misdiagnosis suit in Illinois settled for $3.5 million. The woman in this situation had discovered a lump in her breast, went to the doctor for testing, and was told that her tests were negatives for cancer cells. 
However, there was cancer growing that went undiagnosed, and by the time it was properly diagnosed, she had stage IV breast cancer. As a result of this cancer misdiagnosis, the woman in question submitted a lawsuit and after much litigation, the responsible parties opted to pay her $3.5 million.
If you or a loved one is facing a misdiagnosis lawsuit, the attorneys at Davis Adams are ready to help fight for you. Compensation cannot change what happened to you, but it can ease your worries in this challenging time. 
Contact the best medical malpractice attorneys in the state.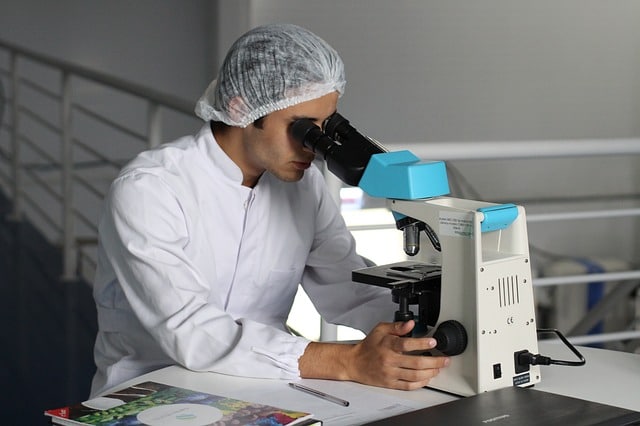 You Deserve the Best Malpractice Attorneys
With Davis Adams, you are getting the absolute best malpractice firm in the state of Georgia. Partners Jess Davis and Chad Adams have received virtually every award and honor available to trial attorneys in the state.