The Best Nursing Home Abuse Attorney
Atlanta Nursing Home Abuse Attorney
An Atlanta nursing home abuse attorney can help if you or a loved one has been injured or become ill as a result of shoddy nursing home care. This type of attorney is, unfortunately, a necessity in this day and age. Although many nursing homes are well run, far too many are horribly managed, with untrained and unsupervised staff neglecting senior residents in need. But don't worry – we can help.
DAVIS ADAMS | LAWYERS FOR COMPLEX MEDICAL CASES
WE'RE HERE FOR YOU 24 HOURS A DAY, 7 DAYS A WEEK
CONTACT US NOW
free consultation
The Most Awarded Nursing Home Abuse Attorneys in Georgia

Mr. Davis is an accomplished nursing home abuse attorney in Atlanta, Georgia. He has received virtually every award and honor available to Georgia trial attorneys. He is one of the foremost experts on medical malpractice law in Georgia. Published on March 16, 2017, last updated on June 21, 2019.
An Atlanta nursing home abuse attorney is an unfortunate necessity. As some of the most fragile of our society, the elderly are more prone to injury. In fact, caring for the elderly requires continuous attention to physical, emotional, and social well-being. 
When you place your loved one in the care of a nursing home or assisted living facility, you trust that the facility's staff will diligently monitor nutritional, medical, and psychological needs. Sadly, as a result of poorly trained, poorly paid, and supervised staff, residents in many nursing homes and assisted living facilities suffer from neglect and/or abuse.
This is why residents and their family members often turn to Atlanta nursing home abuse lawyers for advice and advocacy.
Get Help from a Nursing Home Abuse Attorney Atlanta
If you are seeking a nursing home abuse attorney Atlanta, you want one with extensive medical malpractice and assisted living facility negligence experience. Atlanta nursing home abuse attorneys Jess Davis and Chad Adams of the law offices of Davis Adams are well-versed in complex medical cases.
WHAT LEGAL RIGHTS DOES A GEORGIA NURSING HOME RESIDENT HAVE?
Most nursing home residents are moved to assisted living facilities because they cannot take care of themselves. They need the help of experienced and qualified doctors, nurses, and other care professionals. Nursing home residents have legal rights, including the right to:
be protected from physical and mental abuse
not to be tied down or restrained unless absolutely necessary
refuse treatment
select their personal physicians
confidentiality of their medical and personnel records and files
receive a 30-day notice of discharge or transfer and the right to appeal against such decisions
Unfortunately, these rights aren't always honored. In that case, you should contact a qualified Atlanta nursing home abuse attorney.
WHAT PROBLEMS ARE MOST COMMON IN GEORGIA NURSING HOMES?
Unfortunately, neglect and nursing home abuse of patients is rampant. Nursing home abuse can be both physical and mental and caused by:
unqualified and poorly trained staff
inadequate number of caregivers
improper use of medical equipment
the violent history of caregivers
isolation of nursing home residents
Many of these issues can cause result in bedsore lawsuits, pressure injuries, and prescription medication injuries. Although financial compensation does not erase the physical and emotional pain of maltreatment, an Atlanta nursing home abuse attorney can make the guilty parties literally pay for what they did. Often, that is the only restitution you will receive.
PRACTICE AREAS
Tens of Millions Recovered for Clients
HOW CAN AN ATLANTA NURSING HOME ABUSE ATTORNEY HELP?
Our Atlanta Nursing Home Abuse Attorneys Can Help
We've fought for clients in every type of medical negligence case there is. Our record speaks for itself, tens of millions of dollars recovered in verdicts and settlements. Before it's too late, let's discuss your options.
Atlanta nursing home abuse attorneys can help gain restitution for you and your family after a potentially costly injury or illness.
Tens of millions of dollars in verdicts and settlements validate our dedication to doing medical malpractice litigation–and doing it better than any other law firm. We are immersed in nursing home abuse lawsuits every day, quickly spotting trends as they grow, pioneering new legal strategies and approaches to fight the ever-changing insurance coverage business. 
Plus, we are constantly discussing our clients' cases with leading medical experts around the nation. We are always strengthening our abilities as nursing home abuse lawyers. No one does it better. 
Average Nursing Home Wrongful Death Settlements
Although it is never easy to lose a loved one due to negligence or abuse, being aware of average nursing home wrongful death settlements can help you plan your legal strategy. The damages that an Atlanta nursing home abuse attorney may request depend in part on the monetary value of the following:
Funeral expenses

Injuries suffered between the time of injury and death

Cost of counsel, guidance, instruction, and support of the family

Value of companionship or consortium
In Georgia, wrongful death settlements often occur outside of the courtroom. Since the actual damages are calculated based on the individual's full-value of life, the amount is determined on a person-to-person basis. For this reason, it is best to hire an Atlanta nursing home abuse attorney for more specific advice and information. 
Be advised, the statute of limitations for filing a wrongful death lawsuit is two years from the time of death. 
HOW TO REPORT ELDER ABUSE IN GEORGIA
Report elder abuse in Georgia by filling out the online form at the Department of Human Services Division of Aging. Reports can be made via phone Monday through Friday from 8:00 a.m. to 5:00 p.m. by calling 1-866-55AGING (1-866-552-4464).
Elder Abuse Laws in Georgia
There are many categories of individuals who are required by elder abuse laws in Georgia to make reports when they suspect abuse or neglect has occurred. These include the following:
Medical personnel including physicians, interns, nurses, residents, and others 

Dentists

Osteopaths

Podiatrists

Pharmacists

Physical therapists

Occupational therapists

Chiropractors

Psychologists 

Licensed professionals and counselors

Social work personnel

Employees of professional health-related services for elder persons or adults with disabilities

Clergy members

Financial institution employees

Law enforcement personnel
Basically, anyone who is mandated to report child abuse is required to also report elder abuse according to Code Section 19-7-5. Since this is a complicated situation with many potential ramifications, it is a good idea to reach out to an Atlanta nursing home abuse attorney for advice.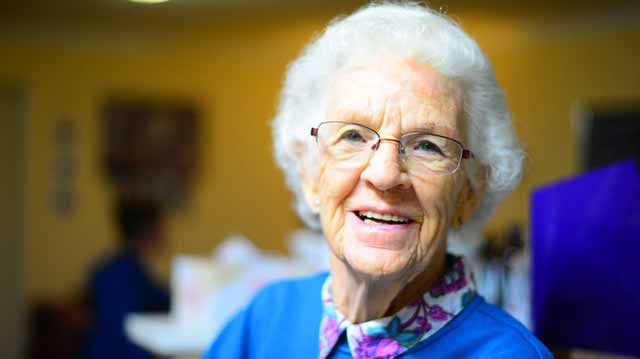 Know the Basics of Reporting Elder Abuse in Georgia
With Davis Adams, you are getting the absolute best nursing home abuse firm in the state of Georgia. Partners Jess Davis and Chad Adams have received virtually every award and honor available to trial attorneys in the state.
ELDER CARE ATTORNEY ATLANTA
Trustworthy Help with Your Nursing Home Lawsuit
Our key advantage in nursing home abuse cases is our experience. Unlike other firms who only advertise it on their website, we've focused our practice 100% on these cases. Let's discuss your case and see how we can help.
Experienced elder care attorneys in Atlanta, Jess Davis and Chad Adams began their practice litigating the most complex medical malpractice cases. These cases are generally regarded as some of the most complicated of personal injury problems. Therefore, it wasn't long before they became the most in-demand Atlanta nursing home attorneys.
Your Elder Care Attorney Atlanta GA
Picking the very best elder care attorney in Atlanta GA  is more important than hiring the closest lawyer. When you are dealing with a legal issue regarding your care or that of someone you love, you seldom get another opportunity to acquire the justice you seek. Wherever you live, picking Davis Adams as your Atlanta nursing home abuse lawyer is the ideal option.
Lastly, Davis Adams only represents nursing home abuse victims on a contingency basis. This means that if we do not recover money for our clients, we refuse to accept payment for our services or even reimbursement for the money we've spent. 
Additionally, our contingency fee, while reflective of our firm's quality and success, is nonetheless lower than the fee charged by some firms. We believe, and have proven, that building a financially successful law firm and keeping our fees and expenses to a minimum are not mutually exclusive concepts. 
As Atlanta nursing home abuse attorneys, we are here to help with your lawsuit and any other medical malpractice issues.