Chiropractor Malpractice Experts
Do not be fooled by the chiropractic industry. Chiropractic strokes are real, and the injury damage these strokes cause can be devastating. But you've come to the right place. We can help.
DAVIS ADAMS | LAWYERS FOR COMPLEX MEDICAL CASES
WE'RE HERE FOR YOU 24 HOURS A DAY, 7 DAYS A WEEK
CONTACT US NOW
free consultation
The Most Awarded Chiropractor Malpractice Attorneys in Georgia

Mr. Davis is an accomplished chiropractor malpractice attorney in Atlanta, Georgia. He has received virtually every award and honor available to Georgia trial attorneys. He is one of the foremost experts on medical malpractice law in Georgia. Published on March 16, 2017, last updated on June 21, 2019.
When these personal injury cases occur in Atlanta, the lawyers from Davis Adams can be instrumental in helping you get injury compensation.
The most serious type occurs when a cervical manipulation causes an artery to stretch and/or dissect, leading to a stroke. A poorly performed or non-indicated cervical adjustment (often involving extreme rotation in which the chiropractor's hands are placed on the patient's head to rotate the cervical spine by rotating the head) by a chiropractor can result in a tear to the carotid or vertebral arteries leading to the brain. 
The vertebral artery is particularly vulnerable because it winds around the topmost cervical vertebra to enter the skull, so that any sudden rotation may stretch the artery and tear its delicate lining. This arterial tear or injury can bleed, which turns into a blood clot, or thrombus, which will then cut off blood flow to the brain and cause a stroke and there will be serious treatment needed.
A chiropractic stroke may not become evident for days or weeks following the cervical manipulation. In other cases, the patient may actually suffer a stroke while still in the chiropractor's office, just seconds after the cervical manipulation.
Chiropractors, and their chiropractor injury insurance corporations, generally deny any link between cervical manipulations and stroke—a position ridiculed by the mainstream medical community given the prevalence of stroke following this dangerous procedure. 
Thus, chiropractic stroke cases must be pursued aggressively by a personal injury attorney experienced in evaluating these cases and injuries and communicating with stroke victims' treating neurologists and neurosurgeons.
WHAT IS THE STATUTE OF LIMITATION FOR CHIROPRACTOR MALPRACTICE?
Generally, the statute of limitations for chiropractic malpractice and injury in Georgia is two years from the date of the negligent care or injuries. However, certain circumstances can extend the statute of limitation (for example, when a provider conceals negligent care that's later discovered). Other scenarios can involve shorter time periods within which an injuries case must be pursued (for example, when the negligent provider is employed by a government entity, which can trigger claim notification deadlines as short as six months from the date of the negligent care). 
Further, some specific types, such as when a foreign object is left inside a patient after surgery, have unique statutes of limitation (for foreign objects, it's one year from the date the object is discovered).
And to make matters more confusing for a chiropractor patient, chiropractic treatment cases are also subject to a five-year statute of repose. This is intended to be a "final deadline," beyond which an injury claim cannot be filed for any reason. But it doesn't always work that way; there are some exceptions.
So, the best answer: it depends. And our best guidance: don't try to determine the statute of limitation for a chiropractor injury on your own; contact us and our partners, Jess Davis and Chad Adams will be more than happy to collect and analyze the facts needed to provide you with the correct answer.
Read What One Client Has to Say:
"I walked into my chiropractor's office expecting a simple neck adjustment. I left on a stretcher, by ambulance, having suffered a massive chiropractic stroke. Life as I knew it was over. I never was able to return to my job. I'm permanently disabled. I wish the chiropractor had warned me about chiropractic stroke or potential injuries. Thankfully Jess and Chad got every penny of his malpractice policy for me. If you find yourself needing a lawyer for this type of case, you've come to the right website."

H.G. of Alpharetta, GA
PRACTICE AREAS
Tens of Millions Recovered for Clients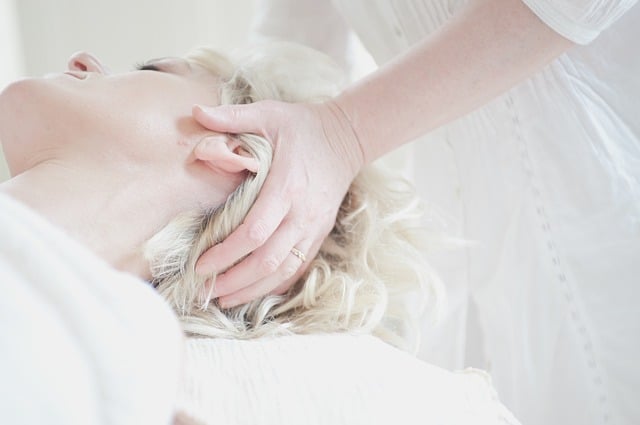 We've fought for clients in every type of medical negligence case there is. Our record speaks for itself, tens of millions of dollars recovered in verdicts and settlements. Before it's too late, let's discuss your options.
Most people who contact our firm do so reluctantly and after treatment. They aren't excited about the possibility of having to sue their chiropractor for malpractice in treatment, and they understand that money won't solve all of their patient problems and injuries—and certainly can't heal their injury which they need the treatment for. But financial compensation is the only remedy available through the civil justice system; it's the only form of justice the law allows under these circumstances. 
We can only provide our clients with guidance as to the fair value of their cases after the case has been fully investigated. The factors we will consider include:
Economic damages, including:
past medical bills;
future/projected medical expenses, including life-care plans;
past lost income; and
future lost income.
Non-economic damages, including:
physical pain, injuries and suffering;
mental or emotional pain and suffering;
loss of consortium (companionship); and
the full value of a life (in wrongful death cases).
Often chiropractic stroke cases in Georgia are settled at mediation, which allows our clients to avoid the risk and emotional toll associated with a trial, and to end their case with certainty. Other times, mediation is unsuccessful, and we proceed to trial and ask a jury to determine our client's compensation. 
A significant percentage of our $75 million in recovered funds for our clients is the result of chiropractic trial verdicts, meaning that the attorneys hired to defend negligent parties know we are fully prepared to meet them in a courtroom if the case cannot otherwise be resolved to our clients' satisfaction. Davis Adams will take on your chiropractic malpractice, surgery malpractice, or any other type of malpractice case.
OUR LAWYERS ARE CHIROPRACTOR MALPRACTICE EXPERTS
Davis Adams declines to accept the vast majority of chiropractic cases presented to our firm. The fit must be just right: the ideal patient with the right sort of case, where we feel as if our firm can have the maximum positive effect. And while it might look counterintuitive to turn down revenue-generating business, we're dedicated to doing outstanding, hands-on work for a limited number of catastrophically injured customers instead of employing a group of experienced associate lawyers to churn through a high-volume workload.
CHIROPRACTOR MALPRACTICE CASES
We only represent chiropractic stroke victims on a contingency basis, which means that if we do not recover money for our clients, we refuse to accept payment for our services or even reimbursement for the money we've spent. 
Additionally, our contingency fee, while reflective of our firm's quality and success, is nonetheless lower than the fee charged by some firms. 
Contact Davis Adams
 today.
Multiple Verdicts and Settlements in the Millions
Our key advantage in these cases is our experience. Unlike other firms who only advertise it on their website, we've focused our practice 100% on these cases. Let's discuss your case as a patient and see how we can help.