Necrotizing Fasciitis Lawsuit Experts
Necrotizing Fasciitis Lawsuit
Considering a Necrotizing Fasciitis Lawsuit? We are the nation's premier necrotizing fasciitis misdiagnosis law firm. Nobody knows this disease better than we do, and no law firm is better equipped to successfully handle your necrotizing fasciitis lawsuit than Davis Adams.
If you or a loved one experienced necrotizing fasciitis, you've come to the right place. You're in good hands. We can help.
DAVIS ADAMS | LAWYERS FOR COMPLEX MEDICAL CASES
WE'RE HERE FOR YOU 24 HOURS A DAY, 7 DAYS A WEEK
CONTACT US NOW
free consultation
The Most Awarded Necrotizing Fasciitis Attorneys in Georgia

Mr. Davis is an accomplished necrotizing fasciitis lawsuit attorney in Atlanta, Georgia. He has received virtually every award and honor available to Georgia trial attorneys. He is one of the foremost experts on medical malpractice law in Georgia. Published on March 16, 2017, last updated on June 21, 2019.
WHY IS NECROTIZING FASCIITIS SO DEADLY?
Necrotizing soft tissue infection is a rare but very severe type of bacterial infection that can destroy the muscles, skin and underlying tissue. Many different types of bacteria can cause this type of infection, including Streptococcus pyogenes, a severe and usually deadly form of necrotizing soft tissue infection sometimes called "flesh-eating bacteria."
Cases in which the precipitating event is known are classified as secondary necrotizing fasciitis. Bacterial invasion may result from blunt trauma with a contusion, abrasions, penetrating injury (e.g., laceration, intravenous drug abuse, and surgical procedures), childbirth or burns, i.e., anything that causes a break in the skin.
Idiopathic necrotizing fasciitis, however, occurs in the absence of a known or identifiable etiologic factor, which may make the diagnosis more challenging. The most recent necrotizing fasciitis case handled by Davis Adams, which was resolved favorably for our client, involved idiopathic necrotizing fasciitis.
When necrotizing fasciitis sets in, the bacteria begin to grow and release harmful substances (toxins) that:
directly kill tissue;
interfere with the blood flow to the tissue; and
break down materials in the tissue, which rapidly spreads the bacteria, leading to widespread effects such as shock.
This progressive, rapidly spreading, inflammatory infection located in the deep fascia can be difficult to recognize in the early stages if the treating physician is not exercising proper diligence in evaluating the patient's symptoms. Once the disease begins to progress, necrotizing fasciitis requires aggressive surgical treatment, often leading to amputation and sometimes death. 
If you or a loved one suffered from this type of infection, we can help you file a necrotizing fasciitis lawsuit. Let Davis Adams fight for you and your family and help you get the compensation you deserve.
WHAT ARE THE SYMPTOMS OF NECROTIZING FASCIITIS?
The symptoms of necrotizing fasciitis change depending on the stage of the infection. If you think you might be experiencing this condition, do not hesitate to seek medical help. 
Early Symptoms (Usually within 24 Hours):
usually, a minor trauma wound or other skin opening has occurred (the wound does not necessarily appear infected);
some pain in the general area of the injury is present, but not necessarily at the site of the injury but in the same region or limb of the body;
the pain is usually disproportionate to the injury and may start as something akin to a muscle pull, but becomes more and more painful;
flu-like symptoms begin to occur, such as diarrhea, nausea, fever, confusion, dizziness, weakness and general malaise; and
dehydration.
The biggest symptom is all of these symptoms combined. In general, you will probably feel worse than you have ever felt and not understand why.
Advanced Symptoms (Usually within 3–4 Days):
the limb or area of the body experiencing pain begins to swell, and may show a purplish rash;
the limb may begin to have large, dark marks, that will become blisters filled with blackish fluid; and
the wound may actually begin to appear necrotic with a bluish, white or dark, mottled, flaky appearance.
Critical Symptoms (Usually within 4–5 Days):
blood pressure will drop severely;
the body begins to go into septic shock from the toxins the bacteria are giving off; and
unconsciousness will occur as the body becomes too weak to fight off this infection.
How the skin and tissue look can help the doctor diagnose a necrotizing soft tissue infection. Often, a patient will be diagnosed in the operating room by a surgeon. Imaging tests, such as CT scans, are sometimes helpful, as are tests performed on blood, fluids or tissue from the infected area.
Powerful, broad-spectrum antibiotics must be given immediately through a vein (IV). If the IV is inserted near a wound or area of weakened skin, you may be at the additional risk of an IV infiltration. Surgery is required to open and drain infected areas and remove dead tissue. 
Sometimes donor immunoglobulins (antibodies) are given by vein to help fight the infection. Skin grafts may be needed after the infection goes away. If an arm or leg infection cannot be controlled, amputation of the limb may be considered.
If the bacteria is determined to be an oxygen-avoiding organism (anaerobe), the patient may receive hyperbaric oxygen therapy. This involves placing the patient in a chamber that delivers 100% oxygen at high pressure.
A patient's prognosis following a necrotizing fasciitis diagnosis depends on a number of factors, including:
how fast the diagnosis was obtained;
the type of bacteria causing the infection;
how quickly the infection spreads; and
how well the antibiotics work.
Scarring and deformity are common with this type of disease. The death rate is high, even with aggressive treatment and powerful antibiotics. Untreated, the infection spreads and causes death. 
If a loved one sought medical treatment for this infection but was not diagnosed in time, you may have a case to file a necrotizing fasciitis lawsuit. At Davis Adams, our attorneys can listen to your story and advise you of your options.
PRACTICE AREAS
Tens of Millions Recovered for Clients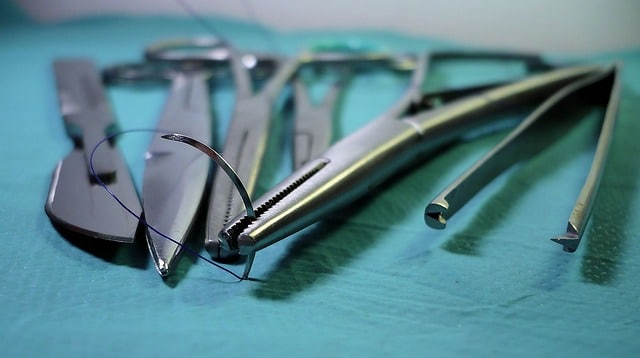 You deserve the best necrotizing fasciitis attorneys.
With Davis Adams, you are getting the absolute best malpractice firm in the state of Georgia. Partners Jess Davis and Chad Adams have received virtually every award and honor available to trial attorneys in the state.
WHAT COMPLICATIONS CAN NECROTIZING FASCIITIS CAUSE?
Complications from necrotizing fasciitis may include:
local spread of infection, progressive tissue damage;
systemic spread of infection, sepsis, shock;
scarring and disfigurement;
functional loss of an arm or leg; and
death.
If you, your child or a loved one have suffered as a result of necrotizing fasciitis, our medical malpractice experts can obtain the necessary medical records and have an expert physician review the file free of charge to determine whether a doctor or other healthcare provider was negligent. If your healthcare professional did not meet the standard of care, you may have a case. 
Read What Some of Our Necrotizing Fasciitis Lawsuit Clients Have to Say:
"My case was the hardest kind of necrotizing fasciitis case — idiopathic necrotizing fasciitis. I knew I needed the best necrotizing fasciitis lawyers in the country. And I found them."

W.B. of Cumming, GA
"I lose my leg, and nearly my life, to necrotizing fasciitis. Chad and Jess helped me put it all back together, starting with winning my case against the hospital and two doctors. Their are no better necrotizing fasciitis lawyers."

H.J. of Richmond, VA
"My necrotizing fasciitis case could only be handled by pros — not personal injury lawyers who sometimes do a med mal case. I went with the experts — Jess Davis and Chad Adams — and got a result I don't think would have been possible with any other lawyers."

S.J. of Albany, GA
"The best necrotizing fasciitis lawyers in Georgia, and maybe in the entire country. They know this disease better than some doctors."

H.W. of Atlanta, GA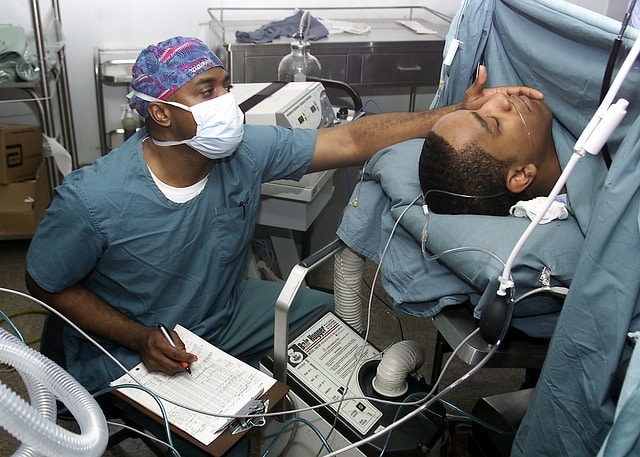 Multiple Verdicts and Settlements in the Millions
Our key advantage in medical malpractice cases is our experience. Unlike other firms who only advertise it on their website, we've focused our practice 100% on these cases. Let's discuss your case and see how we can help.
OUR REPUTATION FOR HANDLING NECROTIZING FASCIITIS CASES ADDS VALUE TO YOUR CASE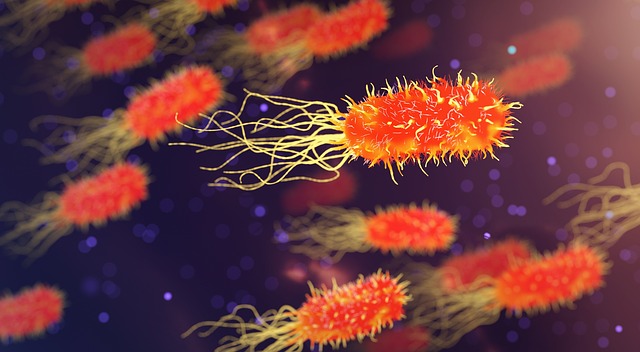 Georgia's Top Medical Malpractice Firm
From Georgia to California, and almost everywhere in between, insurance company attorneys who defend necrotizing fasciitis lawsuits know us. In fact, nearly all of the major players in the insurance defense sector recognize who we are, and what we're capable of doing in a courtroom. 
They know about our outcomes, due to the fact that they have seen us in action. They also recognize that when we seek a result, we will never ever settle for anything less than fair treatment for our client. 
Picking Davis Adams means leveraging our years of experience, and our track record for quality, to assist optimize your healing. Contact us today.
We've fought for clients in every type of medical negligence case there is. Our record speaks for itself, tens of millions of dollars recovered in verdicts and settlements. Before it's too late, let's discuss your options.