Highest-rated Meningitis Misdiagnosis Lawyers
Meningitis Misdiagnosis Lawyers
Meningitis Misdiagnosis lawsuits are a specialty at Davis Adams. We are among the leading law firms nationally in handling infectious disease cases, such as those involving various types of meningitis. In a typical year, we litigate numerous catastrophic meningitis cases in Atlanta and around the country. If this devastating disease has struck you or a family member, you've come to the right place. We can help.
DAVIS ADAMS | LAWYERS FOR COMPLEX MEDICAL CASES
WE'RE HERE FOR YOU 24 HOURS A DAY, 7 DAYS A WEEK
CONTACT US NOW
free consultation
The Most Awarded Meningitis Misdiagnosis Attorneys in Georgia

Mr. Davis is an accomplished meningitis misdiagnosis attorney in Atlanta, Georgia. He has received virtually every award and honor available to Georgia trial attorneys. He is one of the foremost experts on medical malpractice law in Georgia. Published on March 16, 2017, last updated on June 21, 2019.
The misdiagnosis of diseases happens more often in the United States than you would think. New research in the journal BMJ Quality & Safety says that an estimated 12 million adults who seek outpatient treatment wind up being misdiagnosed. The same research says that in approximately half of those situations, the misdiagnosis could possibly result in severe damage to the patient.
Meningitis, in particular, is a commonly misdiagnosed ailment. It can be challenging to identify since some of the symptoms that clients present with are connected with various other, much less serious wellness problems such as flu, tension headaches or migraine headache frustrations. Nevertheless, meningitis can advance quickly and also result in death if it is not dealt with rapidly. 
As meningitis misdiagnosis lawyers, we have seen it all. If you or a loved one is dealing with a misdiagnosis, we know it is a challenging time for you. Don't try to handle the situation alone: contact the medical malpractice experts at Davis Adams for knowledgable, compassionate attorneys who will fight for you.
FACTORS OF A MENINGITIS LAWSUIT
When a physician does not correctly identify symptoms which can be attributed to one condition, yet instead they associate those signs and symptoms to a second condition, that is a misdiagnosis. When this happens, the actual disease goes untreated and the individual's condition grows worse. 
There are some medical conditions that are often misdiagnosed (for example stroke misdiagnosis is common, as well as meningitis misdiagnosis). However, an incorrect medical diagnosis can only be considered malpractice when there is an inconsistency from the accepted clinical standard of care. If the patient is not damaged by the medical professional's activities, there is no clinical malpractice case.
When a medical professional does not correctly diagnose a condition promptly, and that misdiagnosis creates injury or harm, and the treatment that the medical professional provided deviated from the acceptable standard of care for an individual of the same age group with the same symptoms, only in those circumstances could the patient file a lawsuit against their healthcare provider.
Meningitis is a particularly merciless disease, especially when it strikes children. Prompt diagnosis and medical care are essential to prevent serious and permanent injury or death. 
Unfortunately, deadly bacterial meningitis is often dismissed as a viral illness by healthcare professionals who then choose not to perform the appropriate tests—including a CT scan or lumbar puncture—to rule out a bacterial illness. This can lead to misdiagnosis and allow a dangerous amount of time to pass before proper treatment is given. 
Meningitis, a bacterial infection of the membranes covering the brain and spinal cord (meninges), can come in several forms, including:
aseptic meningitis;
meningitis—gram negative;
meningitis—H. influenza;
meningitis—meningococcal;
meningitis—pneumococcal;
meningitis—staphylococcal; and
meningitis—tuberculous.
The most common causes of meningitis are viral infections that usually get better without treatment. Viral meningitis usually develops in the late summer and early fall, and often affects children and adults under age 30, though most infections occur in children under age five. Most viral meningitis is due to enteroviruses, which are viruses that also can cause intestinal illness. Many other types of viruses can cause meningitis. For example, viral meningitis can be caused by herpes viruses, the same virus that can cause cold sores and genital herpes (although people with cold sores or genital herpes are not at a greater risk of developing herpes meningitis). In recent years, West Nile virus, spread by mosquito bites, has become a cause of viral meningitis in most of the United States.
What's the Difference Between Viral and Bacterial Meningitis?
Unlike most cases of viral meningitis, bacterial meningitis infections are extremely serious and may result in death or brain damage, even if treated. Indeed, acute bacterial meningitis is a medical emergency and requires immediate treatment in a hospital. Symptoms usually come on quickly, and may include:
fever and chills;
mental status changes;
nausea and vomiting;
sensitivity to light (photophobia);
severe headache (often described as "the worst headache I've ever had" by patients;
stiff neck (meningismus);
agitation;
bulging fontanelles;
decreased consciousness;
poor feeding or irritability in children;
rapid breathing; and
unusual posture, with the head and neck arched backward (opisthotonos).
What Tests Should a Doctor Perform to Diagnose Meningitis?
For any patient who is suspected of having meningitis, a doctor should promptly order a lumbar puncture ("spinal tap"), in which spinal fluid (known as cerebrospinal fluid, or CSF) is collected for testing. Other tests that may also be done are:
blood culture;
chest x-ray;
CSF examination for cell count, glucose and protein;
CT scan of the head; and
gram stain, other special stains, and culture of CSF.
How Is Meningitis Treated?
Doctors prescribe antibiotics for bacterial meningitis, with the type varying depending on the bacteria causing the infection. Antibiotics are not effective for viral meningitis. Other medications and intravenous fluids will be used to treat symptoms such as brain swelling, shock, and seizures. 
Some people may need to stay in the hospital, depending on the severity of the illness and the treatment needed. Early diagnosis and treatment of bacterial meningitis are essential to prevent permanent neurological damage. On the other hand, viral meningitis is usually not serious and symptoms should disappear within two weeks with no lasting complications.
PRACTICE AREAS
Tens of Millions Recovered for Clients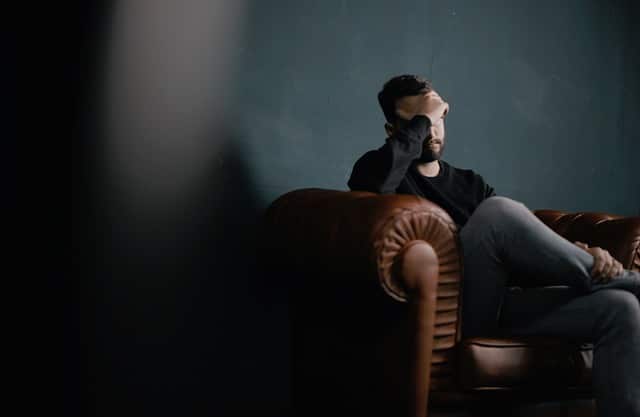 Multiple Verdicts and Settlements in the Millions
Our key advantage in medical malpractice cases is our experience. Unlike other firms who only advertise it on their website, we've focused our practice 100% on these cases. Let's discuss your case and see how we can help.
OUR MEDICAL MALPRACTICE LAWYERS ARE MENINGITIS MISDIAGNOSIS EXPERTS

Georgia's Top Medical Malpractice Firm
Our key advantage in medical malpractice cases is our experience. Unlike other firms who only advertise it on their website, we've focused our practice 100% on these cases. Let's discuss your case and see how we can help.
The tens of millions of dollars Davis Adams has garnered for our clients through both jury decisions and settlements validate our commitment to doing medical malpractice lawsuits– and doing them far better than other law practices. 
We are immersed in medical negligence and malpractice lawsuits each day: from orthopedic malpractice to surgical errors, malpractice is all we do. This means we are uniquely able to promptly detect trends in medication side effects as new medicines come out, to combat the latest insurance legal defense strategies, and to review our customers' cases with leading clinical professionals around the nation. 
We are always sharpening our skills as meningitis misdiagnosis attorneys. No one does it better.
Read What One Meningitis Misdiagnosis Client Has to Say:
"My son had every sign and symptom of meningitis, but the ER doctors kept telling us it was a virus. Nothing to worry about. By the time they figured it out on our fifth visit, it was nearly too late, and only massive brain surgery saved him. But his life will never be the same. Chad and Jess are helping us pick up the pieces though. They won our case, and now we can begin to plan for the future with financial security."

B.B. of Decatur, GA
HAVING AN EXPERIENCED MENINGITIS MISDIAGNOSIS LAWYER MATTERS
Jess Davis and also Chad Adams cut their teeth dealing with complicated, high-stakes clinical malpractice cases. Medical malpractice, typically considered as amongst the most complex of all personal injury cases, is a tough business– but Davis Adams has the results to prove they can handle it. Consistently getting remarkable results for their clients in cases other attorneys turned down, they rapidly became the "go-to" lawyers to whom other Georgia attorneys refer cases.
How does this tangibly aid our customers? Simply put, our experience and specialization on medical malpractice cases mean that we can take care of our clients' needs more quickly, effectively, and with better results. Since we have been reading clinical records and talking with medical professionals for years, we understand the lingo and know what questions to ask. We consult with experts at the very best medical facilities and universities in the world on our customers' situations. 
This rare knowledge is a game changer for our meningitis misdiagnosis clients and sets us apart from other personal injury firms. If you suspect that you're facing a medical malpractice situation, contact Davis Adams today. 
We've fought for clients in every type of medical negligence case there is. Our record speaks for itself, tens of millions of dollars recovered in verdicts and settlements. Before it's too late, let's discuss your options.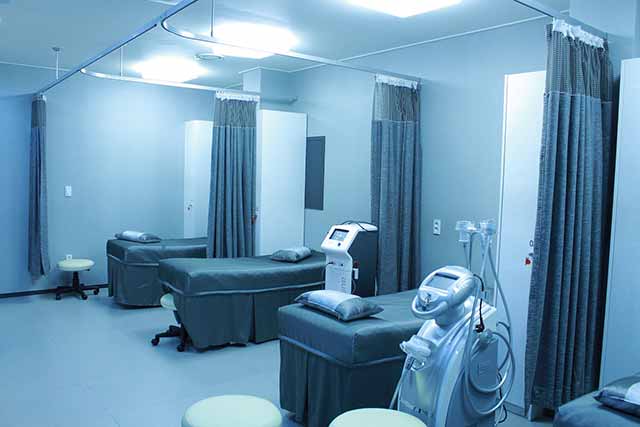 You Deserve the Best Malpractice Attorneys