Extravasation Injury Experts
An IV extravasation injury can cause severe wounds, so if it's happened to you, you may want to seek compensation for your pain. You've come to the right place. The lawyers at Davis Adams have developed an expertise in these cases and routinely deliver exceptional results for their clients.
In fact, our firm very likely handles more IV infiltration and extravasation injury cases than any other firm in Georgia. We know what to look for, and what to do when we find the information we need.
DAVIS ADAMS | LAWYERS FOR COMPLEX MEDICAL CASES
WE'RE HERE FOR YOU 24 HOURS A DAY, 7 DAYS A WEEK
CONTACT US NOW
free consultation
The Most Awarded IV Extravasation Malpractice Attorneys in Georgia

Mr. Davis is an accomplished iv extravasation attorney in Atlanta, Georgia. He has received virtually every award and honor available to Georgia trial attorneys. He is one of the foremost experts on medical malpractice law in Georgia. Published on March 16, 2017, last updated on June 21, 2019.
WHAT IS AN IV EXTRAVASATION INJURY?
An IV extravasation injury occurs when a vesicant, or a medication which burns or damages the skin and surrounding tissue, infiltrates the body through an IV. The leakage can take place with breakable blood vessels in the elderly, with previous venipuncture access, or with a direct leak from a mistakenly positioned IV. 
When the leakage is not damaging, it is referred to as seepage. Extravasation of medication during intravenous treatment is an adverse event that, depending on the medicine, quantity of leakage, and location, can possibly trigger major injury and permanent damage, including tissue death. Milder effects of extravasation include inflammation, pain, and tenderness.
If you or a loved one has suffered an IV extravasation injury, contact the malpractice and medical negligence experts at Davis Adams to see what options you have. 
WHAT CATEGORIES OF MEDICINES PUT PATIENTS AT RISK FOR AN EXTRAVASATION INJURY?
The following types of medications given through an IV may increase the risk of an extravasation injury:
anticoagulants: antifibrinolytics: antiplatelets: vasodilators: hormone therapy: steroids; diuretics; antihistamines; analgesics; and IV antibiotics.
Extravasation injuries are relatively common but can be catastrophic in terms of the damage done. This is especially true with pediatric patients, who are then forced to live with a serious injury, often with significant tissue damage and scarring.
Sadly, extravasation injuries can almost always be prevented—but are not—by the proper placement and monitoring of IVs, including not delivering vesicant medications through peripheral IV lines, which is all too common—and negligent.
If you have suffered an IV extravasation injury or another type of medical malpractice like emergency room malpractice, the attorneys at Davis Adams can help.
WHAT SPECIFIC MEDICATIONS CAN CAUSE THE MOST SEVERE EXTRAVASATION INJURY?
Commonly used IV medications that present a heightened risk for extravasation injuries include:
Vancomycin; Aciclovir; Gancicolvir; Gentamicin; Phenytoin; Amphotericin; Cefotaxime; Mycophenolate Mofetil ; Vasocompressive agents; Dobutamine; Dopamine; Epinephrine (adrenaline); Norepinephrine (noradrenaline); Vasopressin; Concentrated electrolyte solutions; Calcium chloride; Calcium gluconate 10%; Potassium chloride 7.45%; Sodium bicarbonate 4.2% & 8.4%; Sodium chloride 10% ; Cytotoxic agents; Busulphan; Actinomycin-D; Daunorubicin; Doxorubicin; Epirubicin; Idarubicin; Mitomycin; Paclitaxel; Treosulfan; Vinblastine; Vincristine; Vinorelbine; Hyperosmolar agents; Total parenteral nutrition; >10% dextrose; Mannitol 15%; Radiographic contrast media; Promethazine (Phenergan); Diazepam; and Digoxin;

If you have suffered an injury as a result of an IV infiltration or extravasation, there's no more qualified firm to trust with your case than Davis Adams.
PRACTICE AREAS
Tens of Millions Recovered for Clients
CONTRAST EXTRAVASATION LAWSUIT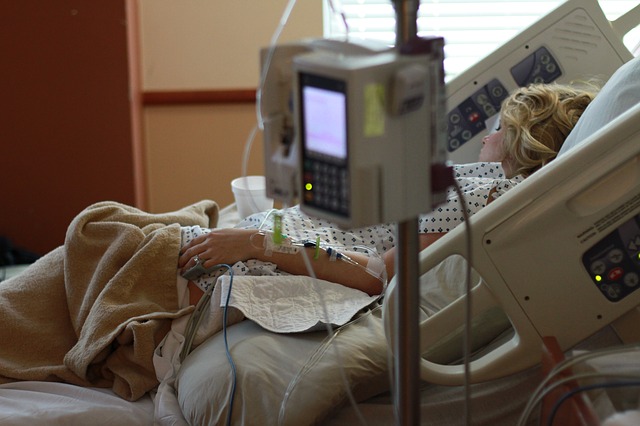 Georgia's Top Medical Malpractice Firm
We've fought for clients in every type of medical negligence case there is. Our record speaks for itself, tens of millions of dollars recovered in verdicts and settlements. Before it's too late, let's discuss your options.
Contrast extravasation lawsuits are a subset of regular IV extravasation injury suits. 
Contrast media extravasation (CMEV) refers to the leakage of comparison media from the regular intravascular area into bordering soft tissues. This is a fairly common difficulty may occur during contrast-enhanced CT scanning. It can additionally occur during MRIs, yet that is rarer due to the reduced quantity that is made use of during MRIs. 
Serious problems caused by contrast extravasation are not common, but they include serious skin ulceration, cell death, as well as compartment syndrome. 
Depending on the medical center where this takes place, a plastic surgery appointment might be advised in order to reverse the effects of the extravasation. An experienced medical malpractice attorney can help you decide how to proceed. 
WHAT IS THE STATUTE OF LIMITATION FOR AN IV EXTRAVASATION INJURY?
IV extravasation injuries and other clinical negligence issues are sadly more common than you want to think. So, it's important to understand the laws around this type of situation, including the statute of limitations. The statute of limitations, generally, is the amount of time you have to submit a lawsuit.
In an extravasation injury claim, similar to other clinical malpractice suits, you typically have two years from the date of the negligent care to submit your lawsuit. Nonetheless, a variety of details may affect this time period: if a government medical facility was involved, if the patient was a child or adult, and more.
We recommend speaking with an experienced extravasation injury lawyer to obtain tailored recommendations for your individual circumstances. Contact Davis Adams today to learn more.
EXTRAVASATION INJURY LAWSUIT
The attorneys at Davis Adams, Jess Davis and Chad Adams, are medical malpractice case experts and are ready to take on your extravasation injury lawsuit. 
Healthcare system defense attorneys recognize us. Insurance policy cases insurers recognize us. In fact, many all of the major players in the insurance policy protection market in Georgia know us and know what we are capable of carrying out in a courtroom. 
They know about our excellent results because they have actually seen us at work. And they know that when we go after a case, we will certainly never settle for anything less than reasonable compensation for our clients. 
Choosing Davis Adams means leveraging our years of experience, as well as our track record of success, to maximize your healing in an extravasation injury lawsuit.
Read What One IV Extravasation Injury Client Has to Say:
"I was admitted to my local hospital for chest pain, but I was discharged with a burned and disfigured arm from an IV extravasation. I was pleased to find that the best IV malpractice attorneys anywhere are right here in Atlanta. Excellent lawyers."
K.E. of Stone Mountain, GA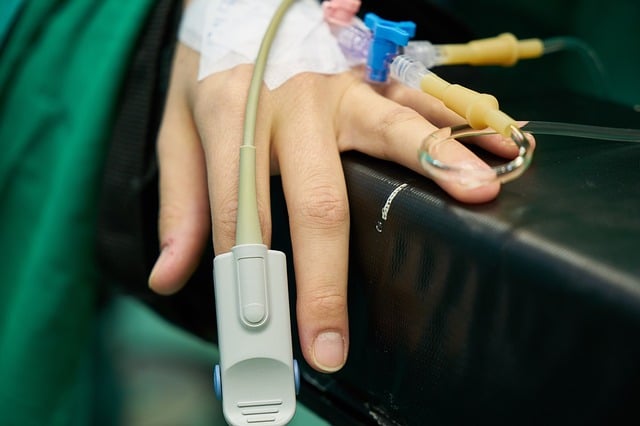 Multiple Verdicts and Settlements in the Millions
Our key advantage in medical malpractice cases is our experience. Unlike other firms who only advertise it on their website, we've focused our practice 100% on these cases. Let's discuss your case and see how we can help.