Top Lawyers for Pressure Injuries
Pressure injuries, also called bedsores, pressure ulcers, or pressure sores, occur when skin (and the tissue just under the skin) is subjected to prolonged pressure. Bedsores are—with rare exceptions—preventable. That is, generally, if a healthcare provider at a hospital, assisted living facility, rehabilitation center, skilled nursing facility or nursing home follows the rules related to bedsore prevention, bedsores do not occur.
DAVIS ADAMS | LAWYERS FOR COMPLEX MEDICAL CASES
WE'RE HERE FOR YOU 24 HOURS A DAY, 7 DAYS A WEEK
CONTACT US NOW
free consultation
The Most Awarded Attorneys for Pressure Injuries in Georgia

Mr. Davis is an accomplished attorney for pressure injuries in Atlanta, Georgia. He has received virtually every award and honor available to Georgia trial attorneys. He is one of the foremost experts on medical malpractice law in Georgia. Published on March 16, 2017, last updated on June 21, 2019.
Patients most at risk for pressure injuries are those with a medical condition that restricts their ability to move freely and/or change positions. Most bedsores occur on bony areas of the body, including the heels, ankles, hips, and tailbone. When a patient does develop bedsore, malpractice is typically the cause, so it's quite likely you have a good case for a bedsore lawsuit. A medical malpractice law firm with experience handling bedsore cases, like Davis Adams, should promptly review the medical file.
The difference between winning and losing bedsore and pressure injury cases is always in the details: reviewing every page of voluminous medical charts, knowing exactly what to look for in nurses' notes; understanding patients' full and complete clinical picture so that defenses can be anticipated and avoided; and substantial experience handling bedsore cases that have resulted in favorable recoveries for patients.
Some general personal injury law firms that do not otherwise represent victims of medical negligence will sometimes attempt to handle bedsore cases. Their belief is that these cases can be settled quickly and easily with a letter and a phone call or two. But in medical malpractice litigation, a fast and easy recovery is rarely a good recovery.
When it comes to bedsore lawsuit and pressure injury cases, there is no substitute for relentless, high-quality legal work, which is why clients are more likely to obtain favorable recoveries when they choose a skilled and experienced medical malpractice attorney with a track record of significant recoveries for victims of bedsore injuries.
HOW DO HOSPITAL ACQUIRED PRESSURE INJURIES FORM?
Two primary theories exist regarding the formation of bedsores. The first and most accepted is the deep tissue injury theory, which theorizes that the ulcers begin at the deepest level, around the bone, and move outward until they reach the epidermis.
The second, less accepted theory is the top-to-bottom model, which speculates that skin first begins to deteriorate at the surface and then proceeds inward. 
But whichever theory is actually true is largely irrelevant for caregivers who are charged with preventing the formation of bedsores in their patients. In busy hospitals or crowded personal care homes, negligence can and does unfortunately occur, and best practices for preventing bedsores are not always followed. When movement-restricted patients are not helped to change position often enough during a long hospital stay, hospital acquired pressure ulcers can form.
CAN PRESSURE INJURIES BE PREVENTED?
Pressure injuries can be prevented, most of the time. The single most important care for a patient at risk for bedsores is the periodic redistribution of pressure on the body. In the 1940s, 
British Neurologist Ludwig Guttmann
 began the practice of repositioning paraplegics every two hours, ensuring that pressure did not remain focused on one part of the body for an extended period of time. The result: patients who previously had a two-year life expectancy (given that they were routinely succumbing to blood and skin infections) were living longer and enjoyed much-improved prognoses.
Thus, for more than 75 years the most important medical rule that healthcare workers should obey when treating patients at risk for bedsores has been crystal clear: routinely rotate the position of the patient. And while this seems easy enough, the sad reality is that patients develop bedsores every day in a variety of medical facilities (hospitals, nursing homes, etc.) because the rule is all too often ignored. 

This lack of care has caused pressure injuries to become one of the most common adverse effects we see in assisted living facility negligence cases.
Read What One Pressure Injuries Client Has to Say:
"My father had an elective surgery at a major Atlanta hospital. While he was recovering the nurses neglected to turn him to avoid a pressure injury. He developed a stage four bedsore, which became infected and killed him. The lawyers at Davis Adams combed through thousands of pages of medical records to find the information needed to prove the nurses' negligence. The case settled for $1,000,000 before the lawsuit was even filed."

E.T. of Fayetteville, Georgia
PRACTICE AREAS
Tens of Millions Recovered for Clients
WHAT COMPLICATIONS CAN ARISE FROM PRESSURE INJURIES?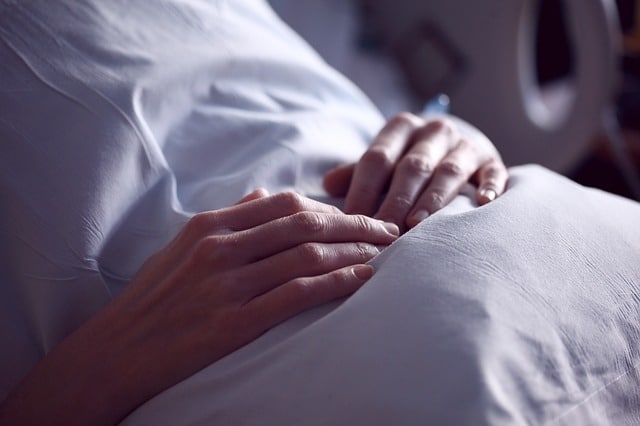 Georgia's Top Medical Malpractice Firm
We've fought for clients in every type of medical negligence case there is. Our record speaks for itself, tens of millions of dollars recovered in verdicts and settlements. Before it's too late, let's discuss your options.
In addition to causing horrible wounds, the following complications frequently occur when healthcare workers fail to follow the medical safety rules and patients develop pressure injuries:
Sepsis: Bedsores commonly become infected, sometimes causing bacteria to enter the bloodstream and rapidly spread throughout the body (sepsis). If sepsis progresses to septic shock, blood pressure drops dramatically, which can be fatal. But even for those who survive, the wounds caused by severely infected bedsores are often large and gruesome and require extended medical care and lengthy recoveries.
Cellulitis: Cellulitis is another type of infection, primarily affecting the skin and underlying soft tissue. Like sepsis, cellulitis can be life-threatening without timely and appropriate medical care.
Bone and joint infections: Some pressure injuries cause infections that burrow into joints and bones, damaging cartilage and tissue, as well as the bone itself (

osteomyelitis

). Such complications are likely to cause significant injury, with fatality possible if the infection cannot be brought under control.
Cancer: Another, albeit rarer, complication from bedsores is the development of a type of squamous cell carcinoma. This aggressive cancer can develop in chronic, non-healing wounds, and typically requires prompt surgical intervention.
Of all the types of medical malpractice cases, Davis Adams reviews each year in the Atlanta area and throughout Georgia, negligent care resulting in bedsores consistently causes the most heinous injuries. A quick Google search for "pressure injury" images reveals in graphic detail the nature and scope of the wounds that develop when an important—but simple—medical safety rule that has existed for 75 years is not followed. 
However, proving in a court of law precisely how a healthcare provider's negligence caused the development of a pressure injury is anything but simple. For that, you need an expert attorney who has the skills and experience to understand the medical aspects of your case, and who is not afraid to go to trial for you, if that's what it takes.
WHAT ONLINE RESOURCES ARE AVAILABLE REGARDING PRESSURE INJURY PREVENTION AND TREATMENT?
The sources below provide additional information about bedsore prevention and treatment:
The National Pressure Ulcer Advisory Panel (NPUAP) serves as the authoritative voice for improved patient outcomes in pressure ulcer prevention and treatment through public policy, education, and research.
MedlinePlus is the National Institutes of Health's website for patients and their families and friends. Produced by the National Library of Medicine, this website provides information about diseases, conditions and wellness issues in language easily understood.
Mayo Clinic is a nonprofit medical practice and medical research group based in Rochester, Minn. It is the first and largest integrated nonprofit medical group practice in the world, employing more than 3,800 physicians and scientists and 50,900 allied health staff.
The Agency for Healthcare Research and Quality's (AHRQ) mission is to produce evidence to make health care safer, higher quality, more accessible, equitable and affordable, and to work within the U.S. Department of Health and Human Services and with other partners to make sure that the evidence is understood and used.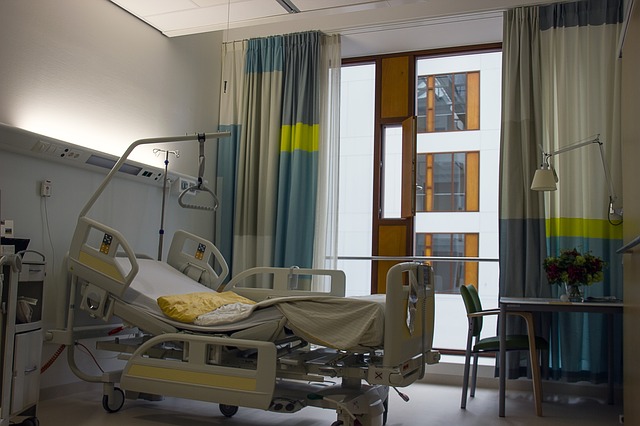 Multiple Verdicts and Settlements in the Millions
Our key advantage in medical malpractice cases is our experience. Unlike other firms who only advertise it on their website, we've focused our practice 100% on these cases. Let's discuss your case and see how we can help.
LAWSUIT FOR HOSPITAL ACQUIRED PRESSURE INJURIES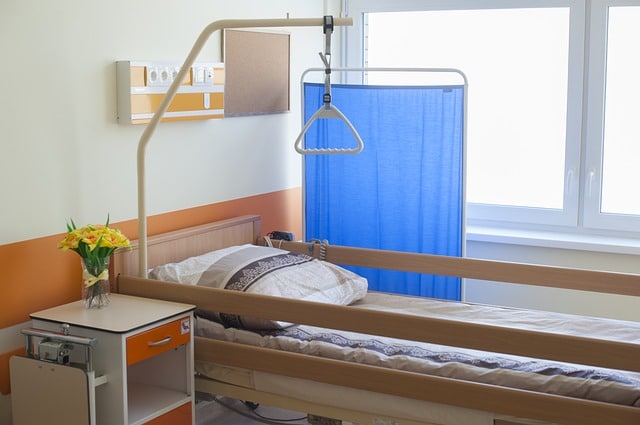 You Deserve the Best Malpractice Attorneys
With Davis Adams, you are getting the absolute best malpractice firm in the state of Georgia. Partners Jess Davis and Chad Adams have received virtually every award and honor available to trial attorneys in the state.
There are a few key things to know about lawsuits for hospital acquired pressure injuries: the statute of limitations, what constitutes medical malpractice, and what is considered when evaluating what your case is worth. 
The statute of limitations for pressure injuries in the state of Georgia is similar to other medical malpractice cases, typically two years from the date of the negligent care. There are some circumstances that expand or shorten the amount of time you have to file a case, and any reputable malpractice attorney can review your situation and let you know what applies to you. 
Determining if medical malpractice occurred is also something an attorney can help you understand. Clinical malpractice occurs when a hospital, medical professional, nurse, or some other healthcare specialist, via a negligent act or omission, creates an injury to a patient. This may be the outcome of mistakes in diagnosis, treatment, aftercare or health administration. In order to be considered medical malpractice, the standard of care must have been violated, an injury must have been caused, and the injury must have resulted in significant damages. 
To go into more detail about the damages, those are what is considered when assessing how much a pressure injury or other medical malpractice case might be worth. The factors we consider when assessing this include:
The factors we will consider include:
Economic damages, including:
past medical bills;
future/projected medical expenses, including life-care plans;
past lost income; and
future lost income.
Non-economic damages, including:
physical pain and suffering;
mental or emotional pain and suffering;
loss of consortium (companionship); and
the full value of a life (in wrongful death cases).
No one wants to have to take their doctor or hospital to court, but unfortunately, financial reparations are the only type of justice available to malpractice victims in the civil court system. At Davis Adams, we understand how difficult this situation is because we've helped hundreds of other families go through it. Don't hesitate to contact us if you or a loved one is dealing with pressure injuries or other negligent medical care.