Types of Medical Malpractice
Types of Medical Malpractice
There are many types of medical malpractice. If you have questions about what constitutes malpractice or if you have a case, you've come to the right place.
DAVIS ADAMS | LAWYERS FOR COMPLEX MEDICAL CASES
WE'RE HERE FOR YOU 24 HOURS A DAY, 7 DAYS A WEEK.
CONTACT US NOW
free consultation
The most awarded medical malpractice attorneys in Georgia.

Understanding the Types of Medical Malpractice
Mr. Davis is an accomplished medical malpractice attorney in Atlanta, Georgia. He has received virtually every award and honor available to Georgia trial attorneys. He is one of the foremost experts on medical malpractice law in Georgia. Published on June 03, 2020, last updated on June 16, 2020.
Medical malpractice occurs when a doctor or another medical professional fails to deliver a proper standard of care to a patient, which results in hurting a patient. Actions that can lead to a malpractice claim range from a doctor's failure to diagnose a medical condition the patient is suffering from, to surgical errors leading to unanticipated long-term injury.
Medical Malpractice Types
Medical errors are among the leading causes of death across the United States. However, some preventable medical mistakes occur more often than others. Common types of medical errors include failure to diagnose, surgical errors, birth injuries, as well as prescription drug errors.
If you, your child, or your loved one has experienced medical negligence or malpractice, reach out to Davis Adams, an award-winning Georgia law firm exclusively dedicated to representing medical error victims. Malpractice medical lawyers at this law firm have handled many cases in this area, as well as successfully litigated virtually every type of malpractice case in Atlanta and throughout Georgia.
Contact Us Today for More Information on Types of Medical Malpractice 
With Davis Adams, you are getting the absolute best malpractice firm in the state of Georgia. Partners Jess Davis and Chad Adams have received virtually every award and honor available to trial attorneys in the state.
What Are Common Types of Malpractice?
Help with Finding Medical Malpractice Lawyers Near You
We've fought for clients in every type of medical negligence case there is. Our record speaks for itself, tens of millions of dollars recovered in verdicts and settlements. Before it's too late, let's discuss your options.
Misdiagnosis or a failure to diagnose is a common medical mistake. It can occur if a doctor or other health care provider doesn't order appropriate tests that can help in discovering the correct diagnosis. Heart attacks and tumors are among the most often misdiagnosed conditions. In addition, a doctor may correctly diagnose a condition that the patient suffers from, but fail to treat it. That is also considered a medical error.  
Surgical errors are another typical medical mistake. These errors can occur when the surgical team leaves instruments or sponges inside the body of a patient, the incorrect site is operated on, or even when the operation is carried out on the wrong patient. Surgical errors can likewise include providing the patient an inaccurate dosage of anesthesia, or by carrying out an unnecessary surgery, etc.
Birth injuries have many different forms. Negligent medical care that is given during child delivery can cause various complications and injuries to the baby. Childbirth errors range from a failure to monitor gestational diabetes and errors regarding a C-section delivery to cerebral palsy and brain and spinal cord injuries that a baby may suffer.
Prescription medication errors are an increasingly common type of medical mistake. It can happen when a doctor prescribes the wrong medication. Also, the doctor may write the prescription for the correct medication, but forget that a patient has an allergy. Prescribing an inaccurate dosage and overlooking a potentially dangerous drug interaction are likewise examples of medication mistakes.
What Qualifies as Medical Malpractice?
A patient suing for malpractice will need to show the presence of a doctor-patient relationship, the medical professional's failure to satisfy the proper standard of care for comparable medical professionals in similar circumstances, as well as causation and damages. The 4 D's of medical negligence include:
Duty (a doctor is obligated to deliver a certain standard of care to a patient)
Dereliction (medical negligence or failing to deliver the standard of care)
Damages (a patient has experienced injuries from the medical treatment)
Direct cause (damages are a direct consequence of the provided medical treatment)
Each of these components has to be proved in order for the plaintiff to have a successful malpractice case.
What Constitutes Medical Malpractice in Georgia?
The exact standards of care that doctors should provide differs depending upon their specialty and medical conditions in question. Typically, in medical negligence cases, both sides have to have experts that will testify to determine if that standard has been breached. 
A patient can take legal action in order to recover both financial and non-economic compensation. These damages can include all additional medical costs sustained due to the suffered medical error, lost income and earning ability, rehabilitation costs, as well as pain and suffering.
If you decide to file a claim, it's recommended to retain a malpractice attorney that has handled similar cases. Our attorneys at Davis Adams have the experience you need. They can get the necessary medical records and have the expert review the file to determine whether a healthcare provider was negligent. Contact us if you need a free evaluation, a case review, or other information regarding your particular case.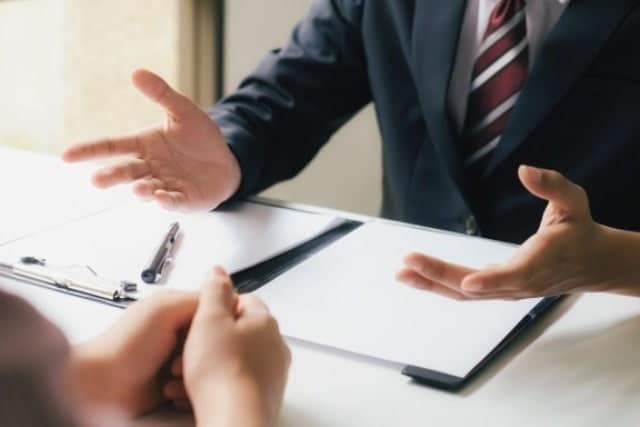 Multiple Verdicts and Settlements in the Millions
Examples of Medical Malpractice and the Statute of Limitations
Contact Medical Malpractice Attorneys Nearby Today
When you are prepared to file a claim, you have to file it with an appropriate Georgia court. In addition, you also have to file an expert affidavit. An expert affidavit is a statement written by a qualified medical expert who can testify on your behalf that mistakes a doctor or another healthcare provider made caused or contributed to your injuries.
If you don't file the affidavit along with your complaint, that will probably lead to the lawsuit being dismissed. Bear in mind that you may get a 45-day extension if the deadline of the statute of limitations is approaching, and you just recently hired a lawyer.
Medical Malpractice Examples and How Much Time You Have to File a Claim
Under Georgia law, medical malpractice cases have a short statute of limitations. The law states that "action for medical malpractice shall be brought within two years after the date on which an injury or death arising from a negligent or wrongful act or omission occurred." Also, a claim may not be brought more than five years after that date.
However, there is an exception. When a "foreign object" has been left in a patient's body, the suit has to be brought within one year after the discovery of that medical error. The appropriate Georgia statute particularly mentions that a "chemical compound, fixation device, or prosthetic aid or device" is not considered as a "foreign object."
Examples of Medical Malpractice Cases We Handle
In addition to common medical error cases, our expert lawyers at Davis Adams law firm have handled a wide gamut of other malpractice cases. These cases include bedsores, IV infiltration, chiropractic stroke, lack of informed consent, personal care home negligence, ophthalmology malpractice, etc.
Our focus on excellence in medical malpractice law allows us to provide a superior level of service and increase the likelihood of a favorable outcome for our clients.
Do I Have a Case for Medical Malpractice?
A medical negligence lawsuit can be complicated in any state, including Georgia. But, an experienced lawyer for medical malpractice can help you gather necessary documentation, as well as lead you through this legal process. 
Contact Davis Adams law firm before it's too late and get the damages you deserve. If we do not recover money for our clients, we do not take payment or even reimbursement for the money spent on the case, so there is no risk involved. Let our expert team help if you or your loved one has suffered from an avoidable medical error.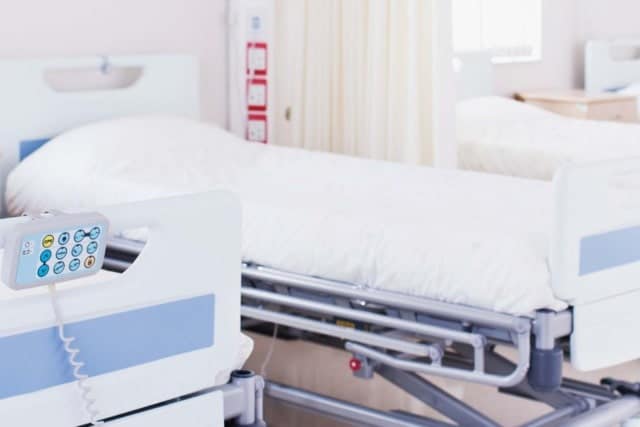 Top Medical Malpractice Lawyers Near You