Georgia Medical Malpractice
Georgia Medical Malpractice
Georgia Medical Malpractice occurs when a health care professional, such as a doctor or a nurse, causes an injury to a patient through omission or negligent act. These cases can be extremely grave, but the expert attorneys at Davis Adams have made medical malpractice cases our sole focus. We can help.
DAVIS ADAMS | LAWYERS FOR COMPLEX MEDICAL CASES
WE'RE HERE FOR YOU 24 HOURS A DAY, 7 DAYS A WEEK
CONTACT US NOW
free consultation
The Most Awarded Medical Malpractice Attorneys in Georgia
GEORGIA MEDICAL MALPRACTICE STATUTE OF LIMITATIONS
Mr. Davis is an accomplished medical malpractice attorney in Atlanta, Georgia. He has received virtually every award and honor available to Georgia trial attorneys. He is one of the foremost experts on medical malpractice law in Georgia. Published on March 16, 2017, last updated on June 21, 2019.
Even with the best of intentions, occasionally Georgia medical malpractice occurs. Most individuals in the medical field are professional, properly-trained, and well-meaning, as those of us who rely on them would wish. Unfortunately, sometimes circumstances like avoidable accidents, negligence, and outright abuse occur, and these events require legal attention and should result in compensation for the victim.
Georgia medical malpractice lawyers are critical in handling these infamously complicated matters. There are strict guidelines for what counts as malpractice and different situations that affect the time frame within which claims must be filed. 
Because of the sensitive nature of Georgia medical malpractice cases, seeking immediate counsel is advised. When you or a loved one is dealing with this type of situation, you need a lawyer who will listen to what happened and then take the reins on the case so you don't have to worry. The attorneys at Davis Adams provide that level of attention and professionalism every time.
Georgia Code OCGA 9 11 9.1
OCGA 9 11 9.1 and part 9-3-71 of the Authorities Code of Georgia covers standard Georgia medical malpractice statute of limitations for lawsuits. It states, "an action for medical malpractice shall be brought within two years following the date on which an injury or death arising from a negligent or wrongful act or omission occurred."
Understanding OCGA 9-11-9.1
The Georgia law OCGA 9-11-9.1 goes on to define that "in no event may an action for medical malpractice be brought more than five years after the date on which the negligent or wrongful act or omission occurred."
This last element is known as a "statute of repose." This is an essential aspect in situations where Georgia medical malpractice takes place, but the person does not immediately see the effects. It is also applied when a client's death years later can be traced to the maltreatment or medical mistake. 
The statute is firm with the only exception to the general five-year limitation being when a "foreign object" was left in the client's body. Consult a Georgia lawyer for details and advice concerning your particular case.
Contact Us Today for More Information on Medical Malpractice in Georgia
With Davis Adams, you are getting the absolute best malpractice firm in the state of Georgia. Partners Jess Davis and Chad Adams have received virtually every award and honor available to trial attorneys in the state.
ASSISTED LIVING ATLANTA MEDICAL MALPRACTICE LAWYER
Help with Georgia Medical Malpractice
We've fought for clients in every type of medical negligence case there is. Our record speaks for itself, tens of millions of dollars recovered in verdicts and settlements. Before it's too late, let's discuss your options.
Although many situations require the consultation of an Atlanta medical malpractice lawyer, negligence and abuse in assisted living facilities are some of the most heartbreaking.
Clients and their families deserve to anticipate that healthcare experts will provide care that follows specific requirements. If that level of care doesn't occur, then a legal case for assisted living facility negligence may be developed.
Medical Malpractice Lawyers in Atlanta GA
There are many types of claims that medical malpractice lawyers in Atlanta GA may bring to a lawsuit. These include:
Failure to recognize symptoms or accurately diagnose 

Ignoring or misreading laboratory results

Improper testing or failure to authorize testing

Poor or no follow-up

Premature discharge

Problems taking or following the patient's history

Surgical errors

Unnecessary surgery
There are a variety of other Georgia medical malpractice issues that may also deserve a suit. An attorney familiar with these practice areas can assess your situation and advise whether you have a case.
ATLANTA MEDICAL MALPRACTICE ATTORNEY AND NEGLIGENCE
An Atlanta medical malpractice attorney is a crucial member of your litigation team when dealings with a doctor, medical facility, or other healthcare provider result in an injury. Even though mistakes may cause malpractice, injuries often occur due to nursing home negligence or abuse. If you feel a loved one is not receiving proper care, it is vital that you contact a reputable Georgia medical malpractice lawyer for advice.
Medical Malpractice Attorneys Atlanta
If you reside in Georgia, medical malpractice attorneys Atlanta will provide the fastest response to your negligence or abuse claims. Remember, if you need to file a medical malpractice lawsuit, the statute of limitations restricts the time within which you can do so. Time is of the essence, and if you properly file within the timeline and prove your medical malpractice case in court, you are more likely to receive a settlement.
Atlanta Medical Malpractice Attorneys
Atlanta medical malpractice attorneys can assist you in your case. Compensatory damages are only received when clear evidence of substantial Georgia medical practice is provided before the statute of limitations has been reached. Improve your chances of a favorable outcome by seeking the representation of an experienced law firm.
At Davis Adams, 0ur key advantage in medical malpractice cases is our experience. Unlike other firms who only advertise it on their website, we've focused our practice 100% on these cases. Let's discuss your case and see how we can help.
Multiple Verdicts and Settlements in the Millions
We offer expert help with medical malpractice in Georgia.
MEDICAL MALPRACTICE CASES IN GEORGIA INVOLVING BEDSORES
Contact our medical malpractice attorneys in Georgia today.
There is a range of causes for medical malpractice cases in Georgia. When a patient has bedsores, however, it is nearly always due to neglect. Those most at risk for this painful and potentially life-threatening type of injury are patients with reduced circulation and a medical condition that makes changing positions on their own difficult or impossible. However, with proper care, bedsores are essentially an avoidable problem. 
A Georgia medical malpractice law office with sufficient experience dealing with bedsore lawsuits should immediately evaluate the medical file.
Medical Malpractice Lawyers in Georgia
The ability for medical malpractice lawyers in Georgia to adequately prove their case is based on their expertise in the subject and their attention to detail. They examine the vast information provided on the medical charts. Knowing how to read and comprehend them, along with understanding the client's physical and mental condition, enables them to develop the right legal approach to the specific case.  
You can expect this level of expertise only from an attorney with significant experience dealing with Georgia medical malpractice bedsore cases.
Working with a Medical Malpractice Attorney Atlanta GA
In most situations, bedsores can be avoided, so you should never have to hire a medical malpractice attorney Atlanta GA. Even for someone who is bedridden, bedsores can easily be avoided by routinely redistributing body weight by repositioning the patient. Since it's possible to avoid them, this means when bedsores occur they are often the result of negligence. 
However, without prompt legal intervention, financial compensation for these injuries is often denied. Retaining local attorneys like Chad Adams and Jess Davis ensures you get timely and personalized advocacy. 
WHY CONTACT MALPRACTICE LAWYERS IN GEORGIA?
Malpractice lawyers in GA are uniquely suited to provide excellent advocacy for those who have suffered from Georgia medical malpractice. They are knowledgeable of the ever-changing state laws and are close enough to provide prompt and personal service.
The benefit of hiring a malpractice lawyer is that they can help you receive financial compensation for injuries and suffering you or a loved one experienced. Of course no amount of money can give you back your health or the time you spent in pain, but in the legal system, it is the only form of compensation you are able to pursue. And, financial compensation certainly can make some aspects of life after medical malpractice easier.
Malpractice Lawyers in Atlanta Can Help
Malpractice lawyers in Atlanta can offer comfort and confidence in an otherwise frightening and confusing situation. They have seen it all before, and they'll know what steps to take to get you the best possible outcome. 
Although of course they cannot reverse what has happened to you, they can help you obtain the only remedy that is legally possible in this type of situation: financial compensation.
Malpractice Lawyers Atlanta GA
Finding the right malpractice lawyers Atlanta GA can expedite your case and maximize your chances of receiving an appropriate compensatory sum for your particular injury.
Georgia's Top Medical Malpractice Lawyers
HOW TO FIND A GOOD MALPRACTICE LAWYER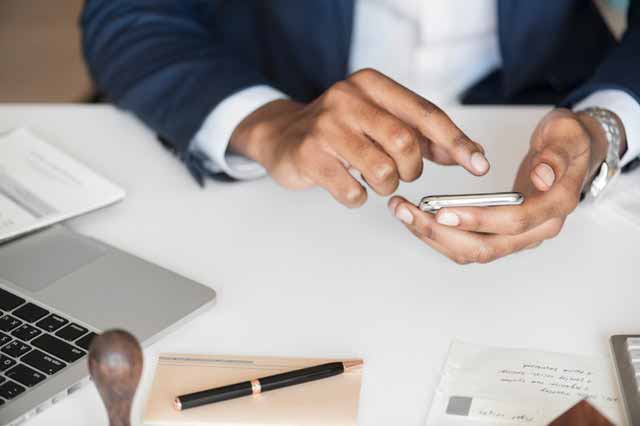 Help Navigating Medical Malpractice in Georgia
When trying to find a good malpractice lawyer, it is wise to seek one with a thorough, informative website. This can be an indication of how established they are, as well as the level of attention they give to details. In fact, a law firm without a website is a red flag.
You should also read through their reviews and client testimonials. This is the modern equivalent to a "word of mouth" endorsement. Then, schedule a consultation. The best way to know whether an attorney is the right one for you is to meet him. 
Some basic things to look for in your attorney are experience with cases similar to yours, availability to answer your questions, and openness regarding how you will be billed for their services. 
Georgia Medical Malpractice Attorney
An experienced Georgia medical malpractice attorney has the information and ability required to succeed in your case. There are many aspects, such as damage caps, that could impact your lawsuit. As a member of the general public without a legal background, you may be unaware of them.
This is a complicated, oftentimes life or death matter that deserves the professional advice, attention, and support provided by a local attorney who is knowledgeable and experienced in litigating Georgia medical malpractice cases. 
The attorneys at Davis Adams focus solely on medical malpractice cases, so they are true experts in the field. Contact Davis Adams and put that experience to work in your case.